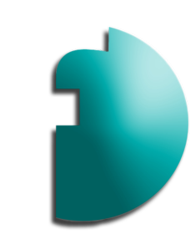 The firm were confident of early success, but turnover has rocketed beyond expectation and they are now hoping to welcome new recruits to help develop the firm further.
(PRWEB) July 26, 2012
Secerna, a private practice of Trade Mark and Patent attorneys, has witnessed burgeoning success since its establishment in 2011. Jason Boakes and Charlotte Watkins developed Secerna, having both previously enjoyed a successful pedigree in the intellectual property industry. They were confident of early success, but the firm's turnover has rocketed beyond expectation and they are now hoping to welcome new recruits to help develop the firm further.
Jason Boakes, founding Partner at the practice, describes Secerna as a "dedicated firm of European Patent and Trade Mark Attorneys. Specialising in the provision of due diligence, opposition and litigation support, Secerna assists some of the world's greatest and most innovative Corporations, Research Institutes and Companies." The firm prides itself on its determination to offer an unrivalled and integrated service, which is both professional and high quality, whilst maintaining an approachable yet passionate manner.
In discussing their recruitment needs, Jason comments "Secerna is currently recruiting a Partner, Associate and Patent Administrator to further strengthen our teams across all sectors." In respect to the Associate position, ideal applicants will be European and UK qualified (although one of the two will be sufficient) and will have a technical background in physics, electronics or mechanical. The Administrator will be proactive and meticulous, a CIPA qualification is advantageous but applicants with an extensive relevant skill base will also be seriously considered. Applicants must live a commutable distance from York, where the firm is situated, or be willing to relocate.
Pete Fellows, managing director at Fellows and Associates, has commented "I have enormous respect for Secerna, as an entrepreneur myself I understand the passion and dedication needed to begin and maintain a successful business, and Jason and Charlotte have demonstrated this more than commendably." He added "I am happy to be involved in the process to source candidates to add to Secerna's current success."
Secerna's recruitment is reflected within the IP sector in the UK as a whole, according to Pete, "In the last few months we have had a noticeable increase in new instructions which certainly means there is cause for positivity about the IP sector for the second half of 2012 and beyond".
About Secerna
Secerna assists in all intellectual property needs, including patent, trade mark and design applications, registrations, oppositions and appeals. The firm was launched in May 2011 by Jason Boakes and Charlotte Watkins, both arriving from Partner level positions in another leading private practice. See secerna.co.uk for more or phone +44 1904 567 726.
About Fellows and Associates
Fellows and Associates recruit Patent Attorneys, Trade Mark Attorneys, IP Lawyers and other Intellectual Property professionals worldwide. The firm offers a diverse range of recruitment services including search, advertised selection and managed campaigns. Its newly launched consultancy division 'Fellows Business Consulting' offers targeted strategic advice to firms within the Intellectual Property sector worldwide. See fellowsandassociates.com for more or phone +44 207 903 5019.