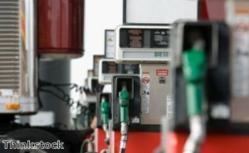 (PRWEB UK) 26 July 2012
Amidst all the economic doom and gloom, who could have predicted that motorcyclists would be given a reason to celebrate? But thanks to Chancellor George Osborne's decision to freeze the 3p increase in fuel duty, planned for August 2012, bikers throughout the UK will be sitting pretty in their saddles for a while longer.
The rise in duty has been delayed until the end of the year 'at least' according to Mr Osborne, in an effort to "fuel our economic recovery at this difficult time for the world." Despite the criticism laid at his door by the Labour party for making yet another budget U-turn, it's a manoeuvre that motorcyclists and motoring organisations are pleased to see him make. The RAC commented, "This is good news for drivers and good news for the country. Road transport powers the nation's economy."
Fuel duty was introduced in 1909 but it was Chancellor Norman Lamont who brought in the "fuel duty escalator' in his 1993 budget, announcing it would increase annually by 3% above inflation. This levy continued to rise under successive Chancellors until, in July 1997; Gordon Brown raised this above-inflation figure to 6%. Yet, incredibly, even after this significant amount of fuel duty was applied, the average price of petrol in 2000 was just 82p a litre. "Ah, if only we could turn the clocks back…" we hear thousands of UK bikers sigh!
Thanks to the power of public protest, fuel duty was eventually brought back in line with inflation and, since the Credit Crunch, successive Chancellors have postponed proposed increases in an effort to help kick-start the economy. So who knows, if the forecast for economic growth remains gloomy, we may see the duty rise delayed into 2013, or beyond.
That's great news, especially if you use your motorcycle for your daily commute because you'll be keeping valuable pounds in your pocket rather than seeing them go to the VAT man.
Bikers will also be pleased to note that pump prices are coming down after reaching record levels earlier this year. According to http://www.petrolprices.com, the average price of a litre of unleaded was 130.95p at the start of this month* – that's a saving of around 7p a litre compared with prices we saw back in May.
No one knows what the long-term future holds for fuel duty but you can at least 'make hay while the sun shines' and enjoy your bike while we have this welcome reprieve!