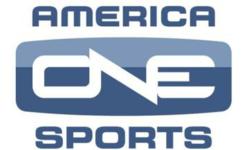 Dallas, TX (PRWEB) July 25, 2012
America ONE Sports and the Professional Arena Soccer League (PASL) today announced that they have entered into an agreement for the broadband telecast distribution of PASL games. PASL games are scheduled to begin airing on America ONE Sports this fall.
The PASL, with teams coast-to-coast, is the largest arena/indoor soccer league in the US. Each team plays 16 regular season games, 8 at home and 8 away as the league embarks on its fifth season this October. Additional playoffs will be available on America ONE Sports. America ONE Sports, an operating company of ONE Media Corp Inc., is a leader in live broadband sports featuring more than 5500 live and exclusive sporting events.
"Our partnership with America ONE Sports will allow our teams to broadcast more games with a higher quality video," said PASL Commissioner Kevin Milliken. "Combining that with the addition of new teams, the PASL will have a much broader presence online this season."
"We are pleased to bring the PASL to soccer fans across the country and around the world," added Bruce LeVine, America ONE Sports Director of Programming. "Indoor soccer is fast paced and exciting entertainment. Broadband telecast distribution on America ONE Sports makes global visibility for the PASL both efficient and economical.."
For more information please contact:
Jodi Morelli, America ONE Sports
Email: media(at)americaone(dot)com
Tel: 1.203.249.2839
Sydney Nusinov, PASL
Email: sydney(at)arenaleague(dot)com
Tel: 1.801.897.5425
About America ONE Sports:
America ONE Sports is a leader in LIVE Broadband Sports. It features more than 5500 live and exclusive events, over 100 U.S. Colleges, 70 professional sports teams and hundreds of top professional leagues from Asia and Europe.
America ONE Sports is owned and operated by ONE Media Corp., a privately owned company based in Dallas/Ft. Worth. The company also owns and operates ONE WORLD SPORTS, a new sports network created especially for sports fans craving access to a broad array of popular professional sports from Asia and around the world; ONE CONNXT, a global HD/SD broadcast video transport technology and services solution; America ONE Television, a general entertainment and sports broadcast television network.
americaone.com
To learn more about America ONE Sports, go to http://www.americaone.com
About Professional Arena Soccer League and Premier Arena Soccer League
The PASL is a professional league which began play on October 25, 2008. The league, entering its fifth season, consists of US teams, the CMISL (Canada), and the LMFR (Mexico). The Dallas Sidekicks, Harrisburg Heat, Las Vegas Legends, and Tucson Extreme have been added for the 2012-13 season and the Tulsa Revolution has been added for 2013-14. The PASL-Premier is now in its 15th season as the nation's top amateur arena soccer league. The PASL and PASL-Premier are members of Federacion Internacional de Futbol Rapido (FIFRA).
To learn more about the PASL go to http://www.paslsoccer.com