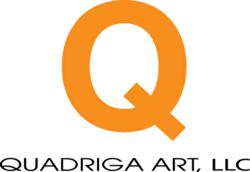 New York, NY (PRWEB) July 25, 2012
Quadriga Art, LLC, a global leader in direct marketing and creative services, is tackling the massive challenge of providing clean drinking water to some of the 800 million people in the world who don't have access to safe water. The company is challenging its employees worldwide to raise money to sponsor a community water project through charity:water, a non-profit organization bringing clean, safe drinking water to people in developing countries by building new wells.
The campaign goal is to build a well that will serve an estimated 250-300 people in need of safe water. The initiative is being led entirely by Quadriga Art staff, with the help of summer interns who are spearheading the project. The company has agreed to match employee contributions to the campaign 2 to 1. The new well will have a plaque with the company name on it, and charity: water will send Quadriga photos and GPS coordinates so employees will know where their donated well is located.
"We chose this particular charity because of its transparency and focus," said Mark Schulhof, Chief Executive Officer and President of Quadriga Art.
"We are so fortunate that we don't have to worry about clean drinking water, but there are millions of people who do," Schulhof continued. "Unsafe water and lack of basic sanitation kill more people a year than all forms of violence, including war. That's not fair and it's not right, and we want to do something to help – and provide our employees a way to help."
Charity:water set up a special online donation page for the fundraiser. A chart at the top of the page tracks the employees' progress toward their goal. To serve as an extra incentive, Quadriga will give the top 10 donors a reusable water bottle as a reminder that they helped providing the life-sustaining gift of water to others. Family and friends are encouraged to donate as well.
About Quadriga Art, LLC.: Quadriga Art, LLC., is a global direct marketing company providing nonprofit organizations, fundraising agencies and commercial brands with innovative marketing campaign solutions that produce extraordinary results. For more than seventy years, Quadriga Art has helped clients raise money and create connections. The breadth of Quadriga Art's services and work spans 25 countries, and more than a billion of its direct marketing packages reach targeted prospects, donors and consumer markets annually. The company has more than 3,500 employees in offices New York, New Jersey, Maryland and Amsterdam. More information about the company is available at http://www.quadrigaart.com or by emailing info(at)quadrigaart(dot)com.