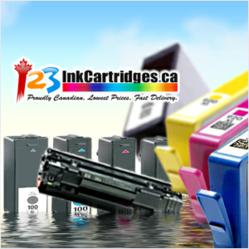 Montreal, Quebec (PRWEB) July 25, 2012
Online store 123inkcartridges.ca is a provider of high quality computer and printer supplies and accessories. They recently expanded their vast product line to include the Brother Lc61 in their line of printer ink cartridges. These are just one of the many high quality products available through this online resource. They are constantly expanding product lines in an attempt to meet the needs of their growing clientele.
123inkcartridges.ca continues to expand their growing product lines to meet the printing needs of their customers. The latest addition is the Brother Lc61 ink cartridge. As printer needs change, the company will continue to expand the product lines to meet customer needs. They are the number one online resource for printer and computer needs and continue to provide high quality products at reasonable prices for their customers in the US and Canada.
The Canadian based company is dedicated to making every customer's shopping experience a pleasant one. They are determined to make only the highest quality products available to their clientele. The online store is fully staffed with knowledgeable personnel who are eager to help customers locate the products they need. The recent expansions such as the Brother Lc61 ink cartridges are meant to provide customers with the products that are needed. 123inkcartridges.ca continues to be one of the leading providers of printer related products available online.
Customers can view the Brother Lc61 along with their vast product line online at http://www.123inkcartridges.ca. The site displays the large number of high quality products that are available through this reputable online company. The company remains dedicated to providing the highest quality products at affordable and reasonable prices.
About the Company
123inkcartridges.ca is a Canadian based online store which specializes in computer and printer related products and electronic accessories. When the company was first formed, they provided only printer ink and toner cartridges. They quickly grew and became the leading online provider of these types of products. Soon they began expansions which included other products related to computers. More recently they have also added many accessories for electronic devices as well. 123inkcartridges.ca has offices in Montreal and Vancouver; and many facilities in Canada which contain their vast inventory. They are dedicated to providing efficient service to their customers throughout Northern America.