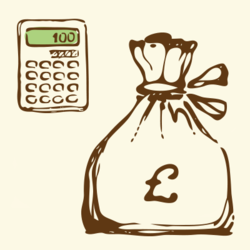 Despite a projected drop in Gift Aid revenue due to the recession, we have exceeded our yearly financial targets in less than five months of using the software
(PRWEB UK) 28 July 2012
National Trust properties are recording a boom in Gift Aid donations after installing specialist tills that help staff record customers' details with minimal fuss.
The Gift Aid till software allows staff to process donations quickly with just a name, postcode and house number. The accuracy of the system has seen one National Trust property record a leap in usable Gift Aid declarations from just eight per cent to 75 per cent.
Created by IT specialists Tengo Media, TengoPOS is a bespoke software solution. Initially designed for the National Trust, the electronic point of sale software (EPoS) is now being used by a number of other charities including Age Concern.
Tom Strapps, MD of Tengo Media said: "We were approached by the National Trust, which quickly saw the revenue raising opportunities of the Gift Aid EPoS system.
"They explained how paper-based systems led to queues at the tills and declarations were sometimes illegible. The National Trust needed something that was fast, simple to use and above all accurate, so we set about designing charity gift-aid EPoS software to meet that need."
Gift Aid increases the value of donations to charities by allowing them to reclaim basic rate tax on a donation from a UK income tax payer. It can add approximately 25 per cent to the value of any gift made under by a basic rate tax payer.
The first TengoPOS system, installed at Bodnant Garden in North Wales, quickly led to an increase of a third in completed Gift Aid declarations. In nearby Chirk Castle the increase in Gift Aid donations saw the new tills and software pay for themselves in just four months.
Tengo Media has now installed the specialist tills in National Trust properties the length and breadth of England and Wales.
At one of those properties, Lanhydrock House in Cornwall, visitor reception manager Becky Hitchens reported TengoPOS had led to a dramatic rise in Gift Aid Revenue.
She said: "At a busy property like ours, time is of the essence and not only has the Tengo solution speeded up the process of collecting visitor information, it has also drastically improved the accuracy of the information collected.
"Despite a projected drop in Gift Aid revenue due to the recession, we have exceeded our yearly financial targets in less than five months of using the software."
Tengo Media is offering a free consultation to any charity interested in maximising their revenue from the Gift Aid scheme.
Tom Strapps said: "It has been a pleasure to work with National Trust on such a ground breaking project. Their initial vision has led to significant revenue gains, through Gift Aid, and a software system that other charities can now benefit from."
TengoPOS gift aid till software can be installed on any current PC based EPoS hardware. Tengo Media can also provide a turnkey solution including all hardware, equipment and network insfrastructure requirements.