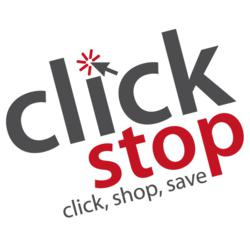 We've learned how rapidly parameters can change in an e-commerce environment; being flexible and willing to adapt has been key to our success.
Urbana, Iowa (PRWEB) July 26, 2012
For a second year in a row, Clickstop has been named to Internet Retailer's prestigious list of top e-commerce retailers, the 2012 Second 500 Guide. The Urbana, Iowa-based retailer ranked 568 in the 2012 edition, up from a spot at 620 the previous year.
As a sister publication to the widely distributed and referenced Top 500 Guide, which has become known as the "Bible of the E-Commerce Industry," the Second 500 Guide names e-retailers who are ranked 501 to 1000 in annual online sales.
The announcement highlights another year of strong growth for Clickstop, which boasted a 56.3% increase in web sales from 2010 to 2011. The Second 500 Guide also ranks Clickstop at #18 on a list of retail sites with the biggest growth in dollars.
The company was founded by Tim Guenther in 2005 when he began selling custom ratchet straps and other cargo control merchandise on what has now become the company's flagship site, USCargoControl.com. Growth for the website has been exponential, with the first half of 2012 recording a record number of new customers and total revenue.
The company also operates nine additional online stores, including SpaceSavers.com, EcoFoil.com and BellyBling.net. A staff of 50 employees at the company's two locations does everything from researching new merchandise offerings to packaging and shipping products out to customers.
Guenther attributes the company's success to a precise mix of merchandise, strong search engine optimization (SEO), extraordinary service, and the ability to react to change quickly. "We've learned how rapidly parameters can change in an e-commerce environment; being flexible and willing to adapt has been key to our success," said Guenther.
In addition to playing up the company's proven strengths, Guenther says new marketing avenues have also been implemented for specific brands based on customer profiles. For the US Cargo Control division, those have included a company blog and partnering with a national moving company chain to build brand awareness. "Expanding our marketing effort to implement new avenues to reach our customers has been a really exciting process to watch unfold," said Guenther.
As the Clickstop brands and business grow, plans are also getting underway to increase the company's physical space as well, with a 42,750 square foot addition to the warehouse. The expanded space is slated to be finished in December.
###
About Clickstop
Based in Urbana, Iowa, Clickstop is an end-to-end e-commerce business that fulfills orders from ten different online stores and has been repeatedly recognized for its growth. In 2012 Clickstop celebrated another year on the Corridor Business Journal's Fastest Growing Companies list with a #3 spot, making it the first company to hold positions in the top five for four consecutive years. Inc. magazine also placed Clickstop at #913 on its annual list of 5000 Fastest-Growing Private Companies in America in 2011, and the company has been notified that they will place on the list again for 2012, which will be announced in August. For more information, visit http://www.Clickstop.com.
About Internet Retailer
Published by Chicago-based Vertical Web Media, Internet Retailer is a monthly business magazine focusing on e-commerce. Along with its audience of 44,000 subscribers, the company also operates InternetRetailer.com. Conferences, e-mail newsletters, and research guides also serve subscribers which include executives from retail chains, independent stores, catalogs, virtual merchants and brand name manufacturers.