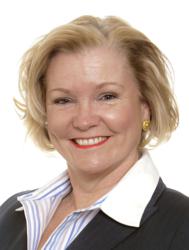 "This year's landmark study is based on real-world experiences of actual marketing automation users themselves, not vendor case studies," notes Qaqish. "The timing is perfect!"
Atlanta, GA (PRWEB) July 25, 2012
The Pedowitz Group, the authority on Revenue Marketing Transformation™, announces support for Lenskold Group's 5th Annual B2B Lead Generation Marketing Effectiveness Study. The 2012 survey will explore how companies perform with and without marketing automation to generate sales revenue.
Lenskold Group's annual research studies consistently produce qualitative and quantitative data on marketing's most pressing concerns. End result: Deep insight into best practices for managing marketing effectiveness to deliver high performance marketing.
"With the economy in such flux, we believe now is the right time to ask end users if investments in marketing automation are living up to their promises, i.e. paying off with increased marketing effectiveness," said Lenskold Group President, Jim Lenskold.
"This year's landmark study is based on real-world experiences of actual marketing automation users themselves, not vendor case studies, and the timing is perfect," said Debbie Qaqish, Chief Revenue Marketing Officer, TPG. "We will deliver insights into the key success drivers that make marketing automation more effective."
B2B marketers who have implemented marketing automation, are invited to take the 5-7 minute survey by Friday, August 3: http://www.surveygizmo.com/s3/978046/d41de78790ec
Please share the survey with others who could benefit from these findings.
In appreciation, survey responders will be among the first to receive the 2012 report, be invited to a webinar in October highlighting our discoveries and be eligible to win a $250 Amazon Gift Certificate (or an equivalent charitable donation of your choice).
Access the 2011 Lead Generation Marketing ROI Study here: http://bit.ly/NJREpN
About Lenskold Group
Lenskold Group offers one of the most comprehensive and innovative approaches to applying marketing ROI techniques and tools to plan, measure and optimize marketing strategies toward maximum profitability. Lenskold Group combines financial discipline and a unique blend of measurement methodologies to deliver practical solutions that establish accountability and credibility for marketing organizations. The company has delivered high-quality consulting and marketing services to generate profitable growth for a broad range of client companies since 1997. The senior management team of accomplished professionals provides cohesive and comprehensive solutions in the area of marketing ROI processes, measurements and analytics. Company President and Founder, Jim Lenskold, is author of the award-winning book, Marketing ROI, The Path to Campaign, Customer and Corporate Profitability. To learn more about Lenskold Group and its innovative services, visit the Lenskold Group website at http://www.lenskold.com or call 732.223.8886
About The Pedowitz Group – Connecting Marketing to Revenue™
The Pedowitz Group (TPG) is the world's largest full-service Revenue Marketing Agency. A two time Pacesetter winner, TPG helps global clients transform their marketing organizations from cost centers to revenue centers by assessing and optimizing six controls: strategy, people, process, technology, content and results. As the authority on Revenue Marketing Transformation™, TPG has helped over 1000 clients begin the journey to driving predictable, repeatable, and scalable revenue results. Winner of Marketo's 2012 Partner Excellence award, TPG was further honored when five clients won Revvie awards. For more information on how TPG helps clients become successful Revenue Marketers®, visit http://www.pedowitzgroup.com or blog.pedowitzgroup.com.
###