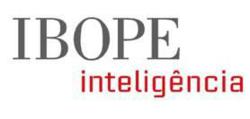 Utica, NY (PRWEB) July 26, 2012
The ongoing drought in the nation's bread basket has eight in ten US adults concerned about possible rising food prices and the IBOPE Inteligência poll indicates cutting back on dining out is the most likely way consumers may compensate for higher grocery bills.
A total of 85% are either very concerned (40%) or somewhat concerned (45%) that the drought and damage to corn crops may cause food prices to rise.
When given a list of expenses they might cut back on if food prices increase dramatically, dining out was by far the leader with 81%. Next are entertainment (68%), travel and vacations (57%), gifts (42%), home wares (41%), charity donations (33%), salon visits/haircuts (28%) and non-essential utilities (24%).
IBOPE Inteligência conducted an online survey of 2,098 US adults. The margin of error is +/- 2.2 percentage points. A sampling of IBOPE Inteligência's online panel, which is representative of the adult population of the US, was invited to participate. Slight weights were added to region, party, age, race, religion, gender and education to more accurately reflect the population.
ABOUT IBOPE Inteligência
IBOPE Inteligência, formerly IBOPE Zogby International, is a non-partisan, premier global public opinion polling and market research firm that offers timely, accurate results and in-depth analysis and insights. IBOPE Inteligência works with issue experts in a vast array of fields including healthcare, technology, finance, insurance, energy, agriculture, public affairs, and media who offer insightful data analysis and exceptional service to clients in countries throughout the world. IBOPE Inteligência experts analyze data and work with clients to develop and implement new strategies, and offer customized and attractive solutions to challenges our clients face. IBOPE Inteligência is a subsidiary of the IBOPE Group of Sao Paulo, Brazil.
Please visit http://www.ibopeinteligencia.com for more information on IBOPE Inteligência. Follow us on Twitter @ibopeintel
About IBOPE Group
IBOPE Group is a Brazilian multinational company specializing in media, market and opinion research with offices in the United States and 14 Latin American countries. Since its founding 70 years ago, it has been providing a wide range of information and studies on media, public opinion, voting patterns, consumption habits, branding and market behavior.
For more information on IBOPE Group, please visit http://www.IBOPE.com.