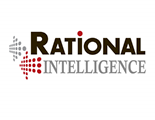 WebEx Webinar (PRWEB) July 26, 2012
Wednesday, August 1 @ 2 pm EDT / 11 am PDT
Join Dr. Constantin Aliferis, MD, PhD, Rational Intelligence Director, NYU Center for Health Informatics and Bioinformatics and Nishad Shevde of Rational Intelligence for a lively discussion about the pressing need for corporations to look to advanced analytics and predictive coding as a critical source of risk and cost reduction in litigation and regulatory investigations. Predictive coding offers a unique opportunity for companies to finally control exploding document review costs and bring true process rigor to discovery immediately from the receipt of the complaint or document request.
As machine coding moves to the forefront of discussions on how to approach large-scale document review, a focus on technology, process and risk management is more important than ever. As the market need for machine-coding technology matures and is more widely deployed, there are increasingly diverse technological solutions and approaches available. What are the key considerations? How does one make an informed decision? Is machine coding for everyone, or should it be applied judiciously?
We will discuss:

The current landscape of available methodologies.
Results of large scale benchmarking studies comparing various technologies.
Key processes requirements for ensuring defensible results.
How the use of this approach will lead to significant cost reduction and better results.
Dr. Constantin Aliferis leads the development and implementation of Rational Intelligence's advanced data analytics and predictive coding solutions and is also the current Director of New York University's Center for Health Informatics and Bioinformatics. Dr. Aliferis has an extensive curriculum vitae that includes eighty published full-length peer reviewed papers in prestigious journals, nine patents, and four books. The NYU Health Informatics and Bioinformatics Group conducts cutting edge computational methodological research and has made major breakthroughs in the development of software, algorithms, and theory in the interpretation of high dimensional data, thereby unraveling mechanisms of disease and modeling complex biological systems. Much of their research and innovation involves the classification of unstructured text. They have created and patented causal graph and Markov Blanket discovery algorithms to increase accuracy, decrease runtime, reduce the size of training sets, and increase defensibility. The proven success of techniques used by the NYU Health Informatics and Bioinformatics Group will increase the credibility of using advanced technology that has not previously been used in the legal industry.
Predictive Coding for in-house counsel:
What you need to know TODAY about dramatically impacting risk management and cost control in eDiscovery
Wednesday, August 1 @ 2 pm EDT / 11 am PDT
Click the Register now button or this link:
http://www.rationalretention.com/resources/2012-08-01-webinar-registration
Hosted by Rational Intelligence