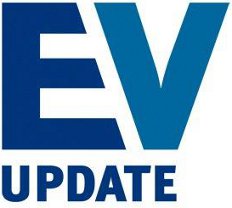 Hear from industry experts about how they are gearing up for electric vehicles to make a larger splash in the market
(PRWEB) July 25, 2012
It will focus on the business models & planning required to develop the electric vehicle industry. The interactive event will be held by EV Update on Thursday 9th August at 2pm Eastern Time and is now open to the entire electric vehicle community.
Participants can hear from industry experts about how they are gearing up for electric vehicles to make a larger splash in the market. Consumers need to be assured that they will be as 'easy-to-own' as ICE vehicles. All parts of the value chain need to collaborate to turn vision into reality. EV Update will be hosting a live interactive, free webinar with expert speakers to help your business overcome this challenge.
This 45 minute session includes live Q&A's and will be delivered by leading and experienced industry figures:
Confirmed speakers include:

Jacques Chirazi, Program Manager, City of San Diego
Tim Menke, Manager - Electric Transportation Infrastructure & Tactical Marketing, DTE Energy
These experts will discuss:

Hear how the city and local utilities need to align charging patterns, building codes, shorter permit application processes and marketing plans to educate consumers for the rollout of EVs
Establish the role of the OEM, EVSE and utility to ensure the grid can be managed through energy storage units, management services, smart metering and the integration of renewable energy
Discuss OEMs' responsibility to provide a wider range of vehicles with updated battery business models such as micro-hybrids to capture a broader consumer base
Join industry though-leaders and engage in meaningful, interactive discussion, have your questions answered and receive a recording of the webinar, regardless of whether you are able to join the event live.
The webinar can be joined for free at https://www3.gotomeeting.com/register/647845622 (places are limited, so register early).
If you have any questions relating to the webinar, please contact Ruthana Foulkes,
Project Director, EV Update, rfoulkes(at)evupdate(dot)com 1 800 814 3459 ext 7151 (USA Toll Free) I +44 (0)20 7375 7151
About EV Update: EV Update is the reference point for the electric vehicle industry and a cornerstone for communications within the industry. We aim to provide you with industry focused news, events, reports, updates and information. Working with you, EV Update aims to be the hub of the electric vehicle industry enabling dialogue throughout the industry and driving electric vehicle industry forward. We want you involved - it's your industry after all - please get in touch if you think we can do even more. EV Update is part of FC Business Intelligence Ltd. FC Business Intelligence Ltd is a registered company in England and Wales - Registered number 04388971, 7-9 Fashion Street, London, E1 6PX, UK.