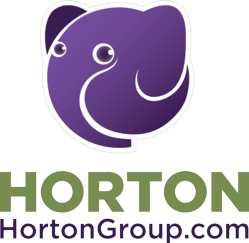 We look at every part of the business to make certain we are including the best features that will increase traffic and conversions.
Nashville, TN (PRWEB) July 25, 2012
Providing clients with an online shopping destination has a variety of advantages in a competitive market. A well-thought out e-commerce website can help even the smallest of businesses reach levels of revenue beyond that of large, corporate, big box stores. Horton Group has created a diverse selection of e-commerce packages for businesses in all areas looking to provide customers with access to better shopping options and increasing overall returns. When searching for a reliable partner to construct an online store, businesses want a company with expertise at every level of the web production process. Horton Group has a professional team of web designers, developers and search engine optimization specialists that will build the best e-commerce solutions for any business's unique needs and target audience.
For a business that needs to grow, an e-commerce website can be one the best investments they could ever make. However, creating an attractive e-commerce website that also provides added value to customers takes a certain level of expertise. Getting the highest amount of return on an e-commerce website means making sure everything in the development process is given the correct amount of attention. Components like e-commerce SEO and content management are critical to building effective websites. A professional e-commerce website design from Horton Group is going to address the most important aspects of a business while incorporating tools for better customer engagement.
"There is much more to e-commerce than getting a domain and throwing a list of products on the web," states Horton Group Project Manager Charley Campbell. "A majority of the time, when a business decides to build an e-commerce website they do not consider the depth of elements that actually go into making the site a useful and visible resource for customers. We look at every part of the business to make certain we are including the best features that will increase traffic and conversions."
A properly designed e-commerce website can help any business reach a wider audience due to ease of accessibility online. It also allows customers to find products faster, eliminating the need to travel to or deal with crowded shopping areas. When building an e-commerce website design Horton Group works with business to show them how they can make the online shopping experience simple, stress free and secure. This includes showing businesses how to create an online vendor account and managing product information. Some other benefits of an e-commerce include building target audience through online demographics, offering web-exclusive specials and the ability to sell a product at all hours of the day.
About Horton Group
For more than 16 years Horton Group has been helping businesses of all shapes and sizes generate more revenue by providing customers with access to valuable online resources. The Nashville web development and design firm has built e-commerce websites for retailers and businesses across the nation. Horton Group also offers a wide selection of marketing services to build more value into each e-commerce site such as: search engine optimization, content management and social media management.
For more information on Horton Group web design and development for e-commerce or other marketing services contact them at 615-292-8642 or email info(at)hortongroup(dot)com.