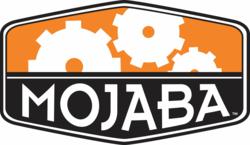 "We're thrilled to be included in Mojaba's suite of tools for creative agencies," said Kevin Hale, co-founder of Wufoo.
Des Moines, IA (PRWEB) July 25, 2012
Torsion Mobile announced today that it has added support for the leading online forms engine to their mobile website service Mojaba.
Wufoo (A SurveyMonkey company) is a web application that helps anyone build online forms in a matter of minutes. When a form is designed with Wufoo, it automatically builds the database, backend and scripts needed to make collecting and understanding data easy, fast and fun.
With the integration into Mojaba, a single Wufoo form can now be accessed from computers, tablets and mobile websites with all the features that users expect.
One of the elements that makes Wufoo so user friendly is that it does not require the user to know any HTML coding. The same is true for Mojaba, which makes them natural partners.
"We're thrilled to be included in Mojaba's suite of tools for creative agencies," said Kevin Hale, co-founder of Wufoo. "By using our Login API they've created a seamless way to add forms to mobile web sites."
"Wufoo made it simple to access form data and bring it into Mojaba," said Christian Gurney, co-founder and president of Torsion Mobile. "We are now able to provide smartphones users with a seamless forms experience with all the elements and convenience features they expect."
Available now, the Mojaba integration with Wufoo enables smartphone users to access a Wufoo form with HTML5 on all mobile web browser platforms. By working with the Wufoo API, form editors need only make changes on Wufoo and those changes are automatically brought into a Mojaba website.
Both Wufoo and Mojaba have free versions of their product, enabling prospective customers to experience the integration risk free.
If someone wants to get started, all they need to do is sign up for a Wufoo account at http://www.wufoo.com and a Mojaba account at http://www.mojaba.com.
About SurveyMonkey
SurveyMonkey is the world's largest survey company, with over 1 million survey responses every day. SurveyMonkey has revolutionized the way people give and take feedback, making it accessible, easy and affordable for everyone. The company was founded in 1999 with a focus on helping people make better decisions, and has built technology based on over 10 years of experience in survey methodology and web development. Customers include 99% of the Fortune 500, academic institutions, organizations and neighborhood soccer leagues everywhere.
The company has over 100 employees throughout the United States and Portugal, with headquarters in Palo Alto, CA.
About Mojaba
Mojaba produces HTML5-based websites for all mobile devices with web browsing capabilities, including Apple iOS, Google Android, BlackBerry 5+, Windows Phone 7+ and feature phones that support XHTML-MP.
Mojaba has been uniquely developed specifically for agencies, creative professionals, web developers and freelancers rather than the general public. With nothing to download or purchase, agencies can use the Mojaba software-as-a-service to create and preview mobile websites for themselves and their clients.
Where to Buy
Mojaba is available now. Creative agencies, web designers and other professionals may sign up for the product by visiting http://www.Mojaba.com.
About Torsion Mobile
Torsion Mobile is dedicated to producing tools to enable the creation of compelling and exciting mobile solutions by advertising agencies, marketing organizations, and other creative professionals.