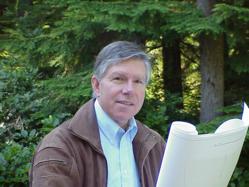 It was April of 2011 and I was going to work hail claims in Texas. A five-hour flight, a rental car, and six hours of driving put me in a hotel near my assignment.
Harpers Ferry, WV (PRWEB) July 26, 2012
Catastrophes and the damages they cause are a fact of life. A tornado hits a small town in Missouri; a wildfire wipes out 350 houses in Colorado. When disaster strikes and the worst happens, it is good to know that property adjusters are on the job, sizing up the damages and helping people get on with their lives and businesses get back to doing what they do best. Furthermore, they are also there when the scale is on a much smaller size, helping individuals and small businesses rebuild in a timely manner.
Adjusters have great stories to tell, and MindCross Training wants to hear them. The 2nd annual MindCross Adjuster Story of the Year (MADSY) contest provides them with an opportunity to put their company and its services in the spotlight.
The winner will receive a $250 certificate to Home Depot.
"Adjusters put themselves right in the middle of the aftermath of a disaster. They must move quickly to process claims but also give respect and empathy to those affected," says Scott Hutton, Training Director for MindCross Training, the company that developed WeTrainAdjusters. "MADSY will give us a chance to hear special stories that we don't usually hear."
The contest starts August 1, 2012, and submissions will be accepted until November 15, 2012. Rules and the submission process are on the WeTrainAdjusters website.
"Last year's winning adjuster story, 'A Pain in the Neck' by Richard Liddell was an incredible story of pain and perseverance," continues Hutton, "and we're looking forward to reading everyone's experiences as property adjusters."
About WeTrainAdjusters
WeTrainAdjusters, a subsidiary of MindCross Training, focuses on professional development in the insurance field. Founded in 2001, MindCross Training is a training development company that provides cost-effective training and training services, both traditionally and technologically. MindCross is currently working with partners in the insurance industry to provide adjusters with the best training available. At the present time, MindCross is an authorized Continuing Education (CE) provider in Texas and Florida. Additional information about training courses and programs for property adjusters is available at http://www.MindCross.com.