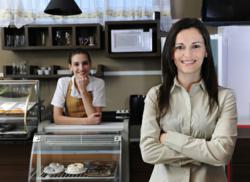 Aylesbury is finding new ways of creating jobs and supporting start-up businesses.
UK (PRWEB UK) 30 July 2012
Aylesbury: In the face of tough economic conditions, Aylesbury has had a record breaking 6 months in terms of new companies being formed. There have been 433 business start-ups during the first half of 2012, more than any other first 6 months of the year on record.
This healthy increase in new companies mirrors other positive stories in Aylesbury and the surrounding area. A large waste recycling group has just been given a contract to built a new plant in Calvert, near Aylesbury. The energy-from-waste plant is due to be completed in 2015 and will create 300 jobs during construction.
Forty-three more jobs have been created by the Aylesbury Vale business development scheme in 2011/12. The scheme is one of the recent initiatives launched by Aylesbury Vale District Council to promote sustainable business growth, entrepreneurship and business innovation.
Councillor Michael Edmonds, Aylesbury Vale District Council deputy leader said:
"These grants are clearly making a real difference. It's hard enough for start-up businesses in any financial climate, so for us to be able to offer support through this funding will, I hope, encourage people to take that first step into business in the knowledge that there is expert help available out there."
Managing Director of Duport.co.uk, Peter Valaitis said:
"Aylesbury is finding new ways of creating jobs and supporting start-up businesses. This is to be applauded and will help stimulate economic growth even in the most challenging of climates."
The record breaking number of new businesses during the first half of 2012 shows that council support for start-ups has been highly beneficial in Aylesbury.
Duport Associates Ltd is a leading UK company formation agent, operating in the UK for around 15 years. Duport registers around 10,000 new companies each year using its Companies House approved software. The Company Register which is maintained by Companies House contains public information about Limited companies and directors.