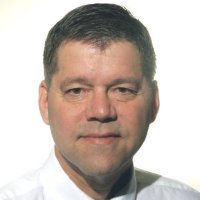 Emigsville, PA (PRWEB) July 30, 2012
Vasont Systems, a top provider of component content management system (CMS) software, today announced the appointment of Jim Braselman as the Director of Business Development. Mr. Braselman is responsible for developing and implementing growth opportunities for the CMS software business.
"Jim brings a passion for progress to our organization, along with more than 20 years of experience in software sales and business development," said Suzanne Mescan, Vice President of Marketing for Vasont Systems. "His talent, coupled with our line of industry-leading content management solutions and our impressive client base, will give us the ability to grow our business into new markets and continue our success."
Mr. Braselman has a proven history of creating value for C-level executives and has achieved 100-300% of direct sales goals consistently for over 10 years. He has held senior-level positions in sales and business development in the Sustainability, Energy, and EHS information systems industries. Mr. Braselman previously worked at Safetec Compliance Systems as the Vice President of Partners and Strategy, where he was responsible for driving significant new top line revenue opportunities through partner relationships and penetration into new markets. Mr. Braselman holds a BA in English Literature from Gettysburg College.
About Vasont Systems
Headquartered in Pennsylvania, Vasont Systems is a provider of XML content management software and data services, backed by more than 60 years of experience in the information management and publishing industry. Its Vasont® content management system enables organizations to manage and store their multilingual content once for multi-channel delivery. Fortune 1000 companies and organizations from industries including manufacturing, technology, publishing, and healthcare use Vasont to manage and produce multilingual technical documentation, training programs, and reference materials. Vasont® is a registered trademark of Vasont Systems.