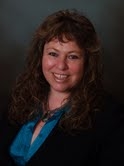 San Francisco, CA (PRWEB) July 25, 2012
Can health care providers learn crucial skills about comforting the ill – online? Dr. Kozak recently received a grant from the National Cancer Institute (NCI) to help answer that question. The project funded by the grant will develop and test a series of online continuing education modules to teach palliative care providers about the use of evidence-based complementary therapies.Dr. Kozak and Dr. William Collinge are co-Principal Investigators for the project. The online modules will be tested with a cohort of palliative care providers from institutions such as the University of Washington School of Medicine and the Veteran Administration Health Care System.
A Clinical Champion is a staff member who has demonstrated knowledge and interest in Patient-Centered Care, including whole person/integrative care, complementary therapies, and psycho-social-spiritual and wellness interventions. Nationally, the VA is moving toward a model of care with a patient-centered focus versus a disease-based model. Person-centered care is also known as personalized, whole-person, or integrative care. As a step towards implementing this model across all facilities, the VA Office of Patient Centered Care & Cultural Transformation (OPCC&CT) has funded 30 Clinical Champions nationally, whose role is to develop and promote programs that are patient-centered and that will advance the vision of personalized/integrative care within the VA for all veterans.
"This is an amazing opportunity to contribute to the ongoing process of cultural transformation that is happening at the Veterans Administration (VA)," Kozak said. "The VA has a vision for transforming health care into patient and relationship-centered care, bringing Personalized Health Planning, Integrative Care and Integrative Health Coaching into each facility. The vision involves moving from a disease-focused system into a system that focuses on 'whole-person care' – engaging patients, their families and their health care providers as a team. This vision truly speaks about a New Medicine. As a Clinical Champion I will be working with medical facilities in advancing education and implementation in support of this cultural transformation, a transformation that will lead the VA to be the largest healthcare system in the country that implements this vision of a New Medicine."
Initiatives that Dr. Kozak will lead as part of the grant project include:

Providing consultation and orientation to Va facilities in patient-centered care principles and practices focused on improving the experience of care as well as the changing model of care delivery.
Providing on-site facility training and orientation for clinical staff on patient-centered care and clinical practices, such as health coaching and integrative medicine.
Assisting in developing and implementing patient-centered care tools for working with clinical staff.
Leading committees and groups to further patient-centered care clinical programs that focus on new models of healthcare delivery that include integrative models of care.
Located in San Francisco, California and Seattle, Washington, Saybrook University is the world's premier institution for humanistic scholarship and research. Saybrook offers advanced degrees in psychology, mind-body medicine, organizational systems, leadership, and human science. For 40 years, Saybrook has empowered students to find their life's work and achieve their full potential. Saybrook's programs are deeply rooted in the humanistic tradition and a commitment to help students develop as whole people – mind, body, and spirit. Saybrook University is accredited by the Western Association of Schools and Colleges (WASC). It is also authorized by the Washington Higher Education Coordinating Board and meets the requirements and minimum educational standards established for degree-granting institutions under the Degree Authorization Act.
For more information, visit http://www.saybrook.edu