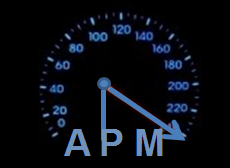 Performance Matters at A&I!
(PRWEB) July 26, 2012
As a senior consultant, Anderson Earley consistently meets assigned technical challenges as opportunities for improvement for A&I and the Client. Anderson has worked with private and public organizations in measuring application performance for mission critical applications. He maintains lasting relationships with his clients that not only extends beyond technology by working closely with these organizations, but also provides consultation, architectural design, upgrades, new implementations, and services integration. Anderson specializes in CA Wily APM and CA NetQoS product suites.
He explains, "In addition to having the opportunity to help establish standards and learn new technology, I especially enjoy A&I's unique way of providing consultants excellent growth in technical opportunity while demonstrating a real interest in providing a quality work/life balance during the process. That demonstrated interest makes the work easier. This helps keep everything in the correct perspective and makes focus easier."
Anderson has worked with a variety of companies, such as New York Presbyterian Hospital, Hay Group, BroadRidge Financial, Arizona Department of Economic Security, Fairfax County Government, St. Jude Children's Hospital, Estee Lauder, Landstar, Department of Veteran Affairs/Harris Corporation, and Liberty Mutual.
Success story:
"In my most recent implementation, I had an opportunity to deliver an end-to-end performance solution. This work included a successful implementation and configuration of APM 9.1.1 while collapsing an earlier version of the APM product. Post configuration, the customer was able to demonstrate to executive sponsorship the measurement and actual performance of key online business transactions. During this engagement, we worked not only to get the environment up and running expeditiously, but was able to ultimately empower the organization to employ a SDLC model of consistency by introducing the tools to the pre-production teams so that they may now begin correctly establishing baselines prior to a major code change or application release."
About A&I's Service Assurance
A&I Solutions' Application Performance Management and Monitoring team is a premier Direct Managed Partner and service provider of CA Service Assurance and Application Performance Management. The Network Performance Management tools can help the client continuously monitor application delivery across physical, virtual, and cloud environments. Ultimately, the team of experts assures that end-to-end application response times meet or exceed SLA's and business requirements. A&I Solutions has extensive experience in APM Introscope, CEM, DB Insight, Spectrum, eHealth, Nimsoft and Service Operations Insight.
About A&I Solutions
A&I Solutions is North America's premier provider of integrated enterprise solutions, dedicated to implementing solutions from CA technologies. A&I Solutions provides enterprise products and services to help companies achieve the highest level of performance. A&I focuses on the best rated products and extensive experience to deliver comprehensive integrated Enterprise Solutions. Working with enterprise management, resource planning, service assurance, security and infrastructure monitoring, A&I helps organizations achieve their full potential by driving consistency and maximizing efficiency. The team's proven methodologies, innovative best practices and deep technical experience produce better business results for our Customers. A&I has expertise across all IT environments - physical, distributed, cloud, virtual and heterogeneous platforms. A&I specializes in the following: CA Security Suite, CA Clarity, CA Wily - Introscope, CEM, SOI, NetQoS, Reporting - Business Objects, Crystal Reports, Actuate Reporting, Enterprise Integrations.
For more information please visit http://www.anisolutions.com.