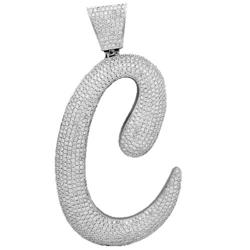 New York, NY (PRWEB) July 26, 2012
Team Avianne was spotted on set for the video shoot for Cam'Ron and Wiz Kalifa's latest collaboration. Cam had Avianne & Co Jewelers on call to deliver a set of colored diamond chains. The new vlog series, titled "In The Pink", follows the life of Cam through studio time, video shoots, and exclusive backstage sessions.
Episode 1 of In The Pink features personal jeweler Izzy Avianne delivering Cam's latest diamond necklace, a $60,000 diamond encrusted "C" pendant, along with a black and yellow watch and varieties of other multi colored chains and wrist pieces.
The widely respected "President of Harlem", Cam is known to have pioneered the colored jewelry styles and designs seen in Hip Hop today, most produced in collaboration with Avianne & Co Jewelers.
To view more of Cam's personal designs, log onto Avianne & Co. Or view more celebrity jewelry at the blog, located at http://www.AvianneAndCo.com/Blog.