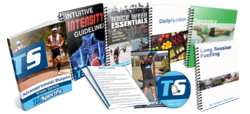 Now My Goal Is To Help EVERY Triathlete Rid Their Lives Of Excessive Volume Phases, Continual Sickness and Crappy Performances.
(PRWEB) July 28, 2012
After experiencing first hand the frustrations that plague many an Ironman triathlete. TriSpecific founder, Kristian Manietta created a mission to find and develop a smarter and more efficient way to train. One that wouldn't leave athletes burned out and unable to perform come race day.
In 2010 his research and application of new methods led him to having three athletes podium at the Ironman World Championships in Kona, Hi. The Hawaiian Ironman. One of those athletes was crowned an age group world champion and was the first female amateur across the line.
TriSpecific athletes continue to podium and set personal bests in races across the globe, however it is Kristian's mission to bring smarter holistic training methods to thousands of triathlete s and ensure not only their performances but also their long term health.
Kristian has packaged up his knowledge and training methods into his Ultimate Ironman Blueprint, a 20 week Ironman training plan coupled with education on the how's and why's of the training, nutrition, recovery and all the other aspects that ensure success. To date athletes have taken minutes to hours off their personal bests, while also qualifying for the Ironman World Champs.
"Following the advice given by Kristian and his TS 20 week Ironman training plan I managed to take a tidy 45min off of my Ironman PB recently. I did this while staying injury free and healthy and yet was doing a LOT less volume than my previous training programs. This plan just makes sense….. The lessons and principles that I have learnt through the plan and also Kristians regular emails/updates have totally changed the way I approach my training and racing" -- Eddie Fardell
About Kristian Manietta:
Kristian lives in Noosa, the triathlon mecca of Australia with his wife, Charlotte Paul and 16mth old son Mack.
Further inquiries please contact Kristian directly at info(at)trispecific(dot)com
http://www.facebook.com/trispecific
http://www.twitter.com/trispecific
TriSpecific.com/
UltimateIronmanBlueprints.com/