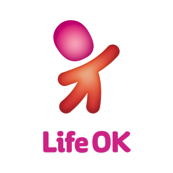 New York, NY (PRWEB) July 26, 2012
Life OK is one of the fastest growing channels in India, today. Life OK is an entertainment channel that turns up the volume on the things that really matter, through its unique and fresh approach on quality TV programming. To enhance the viewing experience for their international audiences, Life OK has launched English subtitles for all of their programming as of June 6th, 2012.
Life OK has loyal audiences who religiously watch hit shows like Mahadev, Amrit Manthan, and Saubhagyavati Bhava, among others. Joining the ranks of the popular programming already available on Life OK is another new addition, Laughter Challenge. Laughter Challenge is the first-of-its-kind stand-up comedy show that gives comedians and performers a chance to showcase their comedy skills, while bringing a little more laughter to the world. The purpose of shows like Laughter Challenge is to reach the heart of their global audiences, and with Life OK's English subtitle initiative, they can do just that.
The addition of English subtitles aims to eliminate language and age barriers to enable people from all cultural backgrounds to enjoy the quality programming available on Life OK. This broader audience will increase the viewership for Life OK in the US, making it the ideal vehicle for brands to be showcased, resulting in maximum exposure. Be sure to tune in to Life OK to enjoy quality family programming, now with English subtitles for everyone to enjoy.
About STAR
"STAR India, the leading Media and Entertainment conglomerate, has the highest reach amongst the country's broadcasters, beaming to over 400 million people, every week across India and over 65 countries across the globe. Its portfolio includes 33 channels in eight languages, including STAR Plus, Life OK, STAR Gold, Channel [V], STAR Jalsha, STAR Pravah, STAR World, STAR Movies, STAR Utsav; along with the joint venture channels Asianet, Asianet Plus, Vijay TV, Suvarna, ABP News, ESPN and STAR Sports. STAR India also manages a portfolio of business ventures including DTH operator Tata Sky; Content Aggregator MediaPro; News Channel operator MCCS; Film Production and Distribution Business Fox STAR Studios India and STAR CJ Home Shopping. STAR US:
News Corp Star US LLC is one of the largest distribution network and leading choice for South Asian channels available in Hindi in the U.S. The channel portfolio in the U.S. includes Star India Plus, Star India Gold, Life OK and ABP News available through both satellite and cable platforms.
News Corp Star US LLC is a wholly owned subsidiary of News Corporation.
Website: http://www.startv.com/usa.