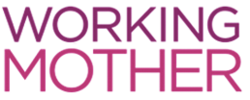 FlexJobs' reputation in the marketplace of providing vetted, high quality positions for women is a valuable opportunity for our audience.
Boulder, CO (PRWEB) July 25, 2012
Working Mother Media has joined forces with FlexJobs, an award-winning job service that helps people find jobs with flexible work options, to provide professional job listings for their audience. The partnership will allow workingmother.com users access to a Working Mother-branded site featuring FlexJobs listings as soon as they join the site.
"We are honored to partner with Working Mother on the important and widespread need for legitimate, professional flexible job opportunities," Sara Sutton Fell, Founder and CEO of FlexJobs said in a statement. "I started FlexJobs to provide a trusted job resource for women like me, who want to continue being productive in their career while also having the flexibility to be more present for their family."
Working Mother Media Editorial Director Jennifer Owens says, "Working Mothers come to our site for advice, support and information that serve their busy lives. Now for the first time, they will be able to access jobs that will enhance work family life. FlexJobs' reputation in the marketplace of providing vetted, high quality positions for women is a valuable opportunity for our audience."
FlexJobs offers the largest database of hand-screened job listings with flexible work options such as telecommuting, freelance, part-time or alternative schedules. Jobs range from entry-level to executive, temporary to full-time, in over 50 career categories, and across the country.
"Once having a baby, many women want to maintain their career while having more time to spend with their family," shared Fell. "FlexJobs is a great resource to help make that happen."
ABOUT FLEXJOBS:
FlexJobs is an award-winning service for hand-screened and professional telecommuting, part-time, and freelance job listings. FlexJobs gives job seekers an ad-free way to find legitimate jobs quickly, easily, and safely. With job listings in over 50 career categories, ranging from entry-level to executive and freelance to full-time, FlexJobs provides the most extensive database of hand-screened flexible jobs currently available. FlexJobs is dedicated to promoting the work-life balance, environmental, and economical benefits that telecommuting and flexible work offers to both job-seekers and employers.
ABOUT WORKING MOTHER:
Working Mother magazine reaches over 2.million readers and is the only national magazine for career-committed mothers. WorkingMother.com (http://www.workingmother.com) gives working mothers @home and @work advice, solutions and ideas. This year marks the 27th anniversary of Working Mother's signature research initiative, Working Mother 100 Best Companies, and the tenth year of the Best Companies for Multicultural Women. Working Mother Media, a division of Bonnier Corporation, includes the National Association for Female Executives (NAFE), Diversity Best Practices and the Working Mother Research Institute. Working Mother Media's mission is to serve as a champion of culture change.