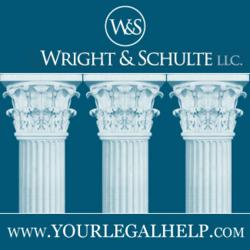 If you or someone you love suffered a blood clot, pulmonary embolism, deep vein thrombosis, heart attack, stroke or sudden death while using NuvaRing, visit yourlegalhelp.com, or call 1-800-399-0795
Dayton, Ohio (PRWEB) July 25, 2012
The national law firm of Wright & Schulte LLC has filed five NuvaRing lawsuits on behalf of young women who suffered serious, life-threatening blood clots, including deep vein thrombosis and pulmonary embolism, allegedly due to their use of the NuvaRing contraceptive device. All of the NuvaRing lawsuits were filed in U.S. District Courts in Ohio, including the Southern District of Ohio, Western Division at Dayton (Case Nos. 3:12-CV-239 and 3:12-CV-240); the Southern District of Ohio, Eastern Division at Columbus (Case No. 2:12-CV-661); and the Northern District of Ohio, Eastern Division at Cleveland (Case Nos. 1:12-CV 1895 and 1:12-CV-1896). All of the complaints name Organon USA, Inc., N.V. Organon, Schering Corp., Merck & Co., Inc., and Merck Sharp & Dohme, Corp. as Defendants.
According to the Complaints, Defendants market NuvaRing as the first and only, once-a-month vaginal birth control ring. Furthermore, NuvaRing is marketed as providing the same efficacy as birth control pills or the patch in preventing pregnancy, but with more convenience because it offers "month-long protection against pregnancy, so women who use NuvaRing don't have to think about contraception every day." Among other things, the NuvaRing package insert stated that the vaginal ring is expected to be associated with similar risks to that of birth control pills. The complaints allege, however, that the safety information provided to the consumer was not derived primarily from studies of NuvaRing and, therefore, the package insert accompanying NuvaRing is misleading.
Plaintiffs allege that the Defendants knew, but failed to disclose, in violation of federal law, that NuvaRing had a higher risk of thromboembolic complications, including pulmonary embolism, deep vein thrombosis, and sudden death, compared to oral contraceptives, due to the markedly potentiated androgenic effects caused by etonogestrel, the synthetic, third-generation progestin used in the NuvaRing. The complaints further allege that Defendants failed to warn of the serious risks associated with NuvaRing before the Plaintiffs used the product and failed to conduct appropriate testing prior to NuvaRing being prescribed to the Plaintiffs. As a direct and proximate result of their use of NuvaRing, Plaintiffs are alleged to have suffered intense and excruciating physical pain, ultimately requiring hospitalization. All of the Plaintiffs claim economic and non-economic losses, including hospital expenses and additional medical expenses in the future.
The Plaintiffs represented by Wright & Schulte LLC represent only a few of the hundreds of young women throughout the U.S. who have filed lawsuits alleging NuvaRing caused serious and life-threatening blood clots, including deep vein thrombosis and pulmonary embolism, as well as heart attacks, strokes, and wrongful death. Hundreds of such lawsuits have been filed in a federal multidistrict litigation before Rodney W. Sippel of the U.S. District Court, Eastern District of Missouri (MDL No. 1964). Additional NuvaRing claims are pending in a Mass Tort proceeding in the Bergen County Superior Court of New Jersey (Docket No. BER-L-3081-09 MT).
As the litigation surrounding NuvaRing has grown, so too has evidence linking the device to an increased risk of blood clots, deep vein thrombosis, pulmonary embolism, heart attacks, strokes and sudden death. According to a study published by the U.S. Food & Drug Administration (FDA), NuvaRing raised the risk of blood clots, including deep vein thrombosis and pulmonary embolism, by 56% when compared to older birth control pills. Most recently, a study published on May 10, 2012 in the British Medical Journal revealed that women who used a vaginal ring had a 6.5 times higher risk for developing blood clots compared to non-users of hormonal contraception. A study published in the New England Journal of Medicine on June 14, 2012 suggested that risks for heart attacks and strokes were as much 2.5 to 3 times higher among users of combined hormonal devices, including NuvaRing, compared to non-users.
(http://www.fda.gov/downloads/Drugs/DrugSafety/UCM277384.pdf)
(bmj.com/content/344/bmj.e2990)
(nejm.org/doi/full/10.1056/NEJMoa1111840?query=featured_home)
Wright & Schulte LLC offers free lawsuit evaluations to victims of NuvaRing side effects. If you or someone you love suffered a blood clot, pulmonary embolism, deep vein thrombosis, heart attack, stroke or sudden death while using NuvaRing, please visit yourlegalhelp.com, or call toll-FREE 1-800-399-0795 to learn more about your options for legal recourse.
About Wright & Schulte LLC
Wright & Schulte LLC, a leading personal injury firm, is dedicated to the belief that America's legal system should work for the people. Every day, the attorneys of Wright & Schulte LLC stand up for the rights of people who have been injured or wronged, and fight tirelessly to ensure that even the world's most powerful corporations take responsibility for their actions. If you're looking for a law firm that will guarantee the aggressive and personal representation you deserve, please do not hesitate to contact Wright & Schulte LLC today. Free case evaluations are available through http://www.yourlegalhelp.com, or call 1-800-399-0795.
Contact:
Wright & Schulte LLC
812 East National Road
Vandalia, Ohio 45377
1-800-399-0795