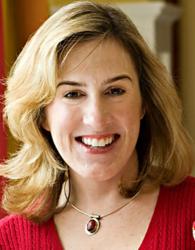 We're thrilled to be able to provide free small business advice, information, tools and guides for entrepreneurs — and a community for them to learn from as well.
Madison, WI (PRWEB) July 26, 2012
BizFilings, a leader in online incorporation, is pleased to announce today's relaunch of Business Owner'sToolkit (now at http://www.BizFilings.com/toolkit; formerly at http://www.toolkit.com), a new and improved website providing small business advice, articles and resources for small business owners. Toolkit's free educational content includes more than 3,500 small business articles for small business owners (both current and aspiring) about starting a business, keeping a business running, handling rules and regulations, managing employees, and more.
Toolkit's relaunch creates a true one-stop for comprehensive small business resources that will assist small businesses and entrepreneurs. While utilizing the small business expertise of BizFilings, Toolkit is a part of the Wolters Kluwer family of business, and as such also has the backing of brands such as CT Corporation and CCH. This connection allows access to a greater breadth of available information for small business owners — providing expert advice on topics such as legal and compliance issues as well as taxes and accounting.
Above and beyond providing a wealth of small business articles, the new site also has engaging interactive elements for small business owners. With features such as "Ask Toolkit" (in which entrepreneurs can ask a question and get a response from the Toolkit team of expert business advisors within a few business days), free Podcasts and free Tools downloads and templates, Toolkit has something for everyone's business needs.
Toolkit also offers a comprehensive "Small Business Guide," with sections that cover every step of the entrepreneurial process — highlighting frequently asked questions and common stumbling blocks. Toolkit's reporting will also provide in-depth features about pressing business issues and opinion pieces about current events in the business world.
"While BizFilings is still the go-to place for online incorporation and information about business needs, we feel as though Toolkit is a great additional resource for small businesses," says Karen Kobelski, member of the executive leadership team at BizFilings. "We're thrilled to be able to provide free small business advice, information, tools and guides for entrepreneurs — and a community for them to learn from as well."
Starting today, small business owners and those interested in learning more can use Toolkit as their one-stop for small business resources. For more information, visit http://www.BizFilings.com/toolkit.
About BizFilings
BizFilings is a full-service, online incorporation service provider, offering small-business owners a fast, easy and economical way to form a corporation, limited liability company (LLC) or other business structure online or by phone. BizFilings also offers a full range of business filing and compliance products, including nationwide Registered Agent Service, helping keep businesses in compliance with state regulations. BizFilings is a part of Wolters Kluwer Corporate Legal Services, a business of Wolters Kluwer, a market-leading global information services company.
About Wolters Kluwer
Wolters Kluwer had 2011 annual revenues of €3.4 billion, employs approximately 19,000 people worldwide and maintains operations across Europe, North America, Asia Pacific and Latin America. Wolters Kluwer is headquartered in Alphen aan den Rijn, the Netherlands. Its shares are quoted on Euronext Amsterdam and are included in the AEX and Euronext 100 indices.
Visit our website or YouTube channel, follow @Wolters_Kluwer on Twitter or look up Wolters Kluwer on Facebook for more for information about our customers, market positions, brands and organization.