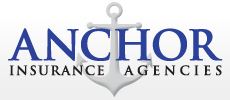 Greenville, NC (PRWEB) July 26, 2012
Local North Carolina insurance agency, Anchor Insurance Agencies, is proud to announce its new website and accompanying digital marketing campaign aimed at enhancing the way through which the agency connects with, markets to and services its surrounding NC community.
The agency's interactive new website, http://www.anchor-insurance.com, was created to make the online shopping experience much more educational and intuitive for individuals seeking very specific types of insurance coverage and services. The site is divided into clear product categories, making it nearly effortless for its North Carolina insurance shoppers to find exactly the type of coverage and service they are looking for – and better yet, allows the consumer to take a much more proactive approach to better understanding his or her policy options.
Whether shoppers are looking to purchase comprehensive homeowners insurance in North Carolina or obtain workers compensation coverage to keep their workforce healthy, Anchor Insurance Agencies has it all. Regardless of what a customer's needs may be, Anchor's new Virtual Insurance Office provides current and prospective customers with multiple means of contacting the agency in order to get answers to their questions. Fill out a free request form online, get social with the agency's experts on various social media platforms or just give them a call at 800-757-1975.
Anchor Insurance Agencies aims to make the insurance shopping process as simple as possible for residents across the state. The agency is thrilled to move forward with the initiation of its innovative digital marketing strategy and has high expectations for the ease it will bring to its customers.
Anchor Insurance Agencies has partnered with Astonish Results, LP, an insurance marketing and insurance sales training company that specializes in modernizing the independent insurance industry in order to create a ground-breaking new online marketing campaign. This bold new marketing strategy features an interactive "Virtual Insurance Office" and custom "Virtual Insurance Agent," which are meant to increase consumer engagement and provide the visitor with a more personal and educational experience. The Astonish Results campaign is also intended to help Anchor Insurance Agencies both find and keep new, prospective customers; allowing the North Carolina insurance agency to successfully grow its book of business.
About Anchor Insurance Agencies:
Anchor Insurance Agencies is one of the largest and most reputable independently-owned personal insurance specialists in North Carolina. They represent over 15 different insurance companies for all lines of insurance. As an Independent Insurance Agent, customers can count on Anchor Insurance to shop the entire market on their behalf to find the best possible coverages at the best possible price. Anchor Insurance Agencies has six offices in North Carolina. They can be found in Greenville, Kinston, Wilson, Williamston, Ahoskie and Washington.