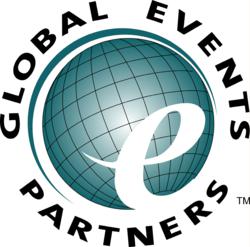 This a significant recognition," Jim Schultenover, president said, "as it is based on attaining a high rank among all DMCs, demonstrating that good service, creativity and quality pay off for the DMC as well as the client."
Washington, DC (PRWEB) July 26, 2012
Global Events Partners (GEP), the leading partnership of Destination Management Companies (DMCs) worldwide, is pleased to announce that six of its DMC Partners have been named to the 8th Annual Special Events' 25 Top DMCs List.
This a significant recognition," Jim Schultenover, president said, "as it is based on attaining a high rank among all DMCs, demonstrating that good service, creativity and quality pay off for the DMC as well as the client."
The list recognizes successful DMCs around the world as researched by the magazine's staff. GEP Partner DMCs on the list are:

Baskow& Associates (Las Vegas)
Bixel& Company (Los Angeles)
Destination Concepts inc. (San Diego, Orange County, Palm Springs)
Destination Nashville
GEP Destination Management, Washington DC
Pacific World Singapore
Profiles of these DMCs can be found on the Special Events site http://specialevents.com/news/8th-annual-special-events-25-top-DMCs-list or at the Global Events Partners Website, globaleventspartners.com.
About Global Events Partners (GEP)
Global Events Partners provides national sales support for 65 of the top destination management companies (DMCs) in 92 locations worldwide. Since 1999, GEP has built its reputation on choosing DMC partners with extensive local knowledge and proven expertise in the design and execution of successful meetings and events.
Thanks to affiliations with sister company, Krisam Group (http://www.krisam.com/)—the top independent national sales office for hotels and resorts worldwide—and leading production company PRG, GEP offers a unique "one-stop" solution for corporate meeting planners worldwide. For more information please visit http://www.globaleventspartners.com.