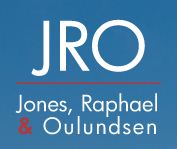 New Britain, CT (PRWEB) July 26, 2012
Local Connecticut insurance agency, Jones, Raphael & Oulundsen (JRO), is proud to unveil its new website and accompanying digital marketing campaign, geared toward enhancing the way through which the agency connects with, markets to and services its surrounding community.
The agency's new, interactive website (http://www.jroinsure.com) was designed and developed to make the online insurance shopping experience much more educational and intuitive for individuals seeking very specific types of coverage and services. Consumers are able to take a more proactive approach to understanding their policy options by surfing the site's easy-to-use navigation and product categories.
JRO has partnered with Astonish Results, LLC, an insurance marketing and insurance sales training company that specializes in modernizing the independent insurance industry by implementing a ground-breaking new online marketing campaign. This innovative new marketing strategy features an interactive "Virtual Insurance Office" and custom "Virtual Insurance Agent," which are meant to increase consumer engagement and provide the visitor with a more well-rounded experience. The Astonish Results campaign is also intended to help JRO both find and keep new, prospective customers; allowing the Connecticut insurance agency to successfully grow its book of business.
Whether shoppers are business owners seeking workers compensation insurance or individuals in need of home insurance in Connecticut, residents will always be able to find a solution to fit their lifestyle. Regardless of what a customer's needs may be, JRO provides current and prospective customers with multiple ways to contact the agency in order to get answers to their policy questions. Individuals can fill out a free quote form online, get social with the agency's experts on various social media platforms or just give them a call at 888-680-7434.
JRO's goal is to make the insurance shopping process as easy as possible for residents and companies across Connecticut. The agency is thrilled to move forward with the launch of its innovative digital marketing strategy and has high expectations for the ease it will bring to the community.
About Jones, Raphael & Oulundsen:
Jones, Raphael & Oulundsen, Inc has been servicing the insurance needs of the Central Connecticut area for more than 101 years. As an independent agent, they work with select insurance companies that have proven their performance over the years. For 6 consecutive years, Jones, Raphael & Oulundsen, Inc has been recognized by Reagan Consulting and the Independent Insurance Agents and Brokers of America (IIABA) as one of the top performing agencies in the country. They are also one of only four insurance agencies in the state of Connecticut to receive the "Best Practices" award for excellence based upon the extensive collection of information and analysis performed by Reagan Consulting.