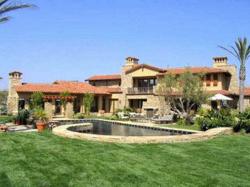 World Class Scottsdale Home Security Service from Elite Security Services Now Offering Protection to Households without Landline Telephone
(PRWEB) July 25, 2012
Elite Security Services is all set to tighten their strong grip on the Scottsdale Home Security industry with the introduction of yet another revolutionary technology to their systems. This time the company has come up with a special security technology that enables users to enjoy the benefits of home surveillance systems without a landline telephone. This facility is presently available in Scottsdale with the Elite plan from the company for a monthly rental of only $44.99. Elite Security Services is one of the most popular security service providers with a nationwide service network. At present, their service is also available throughout Canada.
Introduction of this new technology is a significant milestone for the Scottsdale Home Security industry because many homeowners in this region were not able to avail home protection service for not using landline phones. Conventional security packages communicate with their monitoring stations making use of the home telephone line. These households often fall prey to burglars because their protection systems can be deactivated by disconnecting the telephone line. Cellular backup technology uses cellular communication mode for transmission of messages to their monitoring stations. Therefore, landline telephones are redundant for them.
Elite Security Services was formed last year by well known Scottsdale Home Security specialist Mr. Paul Shakuri. Introducing this useful technology in Scottsdale, he stated, "In last one year, we have failed to serve many home owners because they did not have a landline telephone connection. With the launch of this new technology, we are now ready to offer round the clock security to all of those customers. This technology would also be useful for households with a landline phone because it can not be deactivated so easily."
About the Company:
Elite Security Services is a rapidly growing company in the home security industry. They offer highly efficient and economical home security solutions in America and Canada.
Contact
Paul Shakuri
Phone: 800-880-9569
Website: http://www.YourAlarmNow.com