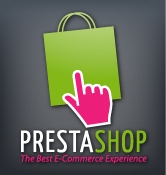 PrestaShop's presence at The Annual Summit is a solid example of how much the company has grown over the past year.
Miami, Florida (PRWEB) July 26, 2012
PrestaShop, the world's most popular e-commerce solution powering more than 115,000 active online stores worldwide, will be participating in The 2012 Shop.org Annual Summit.
The Annual Summit will take place in Denver Colorado from September 10 -12, and it will feature various educational and networking opportunities including a Digital Retail Boot Camp, a giant EXPO Hall and numerous e-commerce workshops offering one-on-one website critiques.
The 2012 Annual Summit is boasted as digital retails most influential event, and some of the brightest and most innovative players in the world of e-commerce will be in attendance including PrestaShop's Chief Operating Officer, Matt Serralta.
"PrestaShop is excited to be a part of this year's Annual Summit. This event is a great opportunity to learn more about the rapidly expanding world of e-commerce. Be sure to stop by booth No. 659 where members of the PrestaShop team will be on hand to showcase the newest version of our revolutionary e-commerce software, v1.5," said Serralta. "One last thing, PrestaShop will also have a huge 'hand-held' surprise to unveil at the Summit."
In addition to offering an exclusive look inside PrestaShop's advancements, PrestaShop experts will be providing personalized e-commerce assistance for merchants, developers, web agencies, marketing agencies and general e-commerce enthusiasts.
"PrestaShop's presence at The Annual Summit is a solid example of how much the company has grown over the past year. With the final release of the latest version right around the corner, PrestaShop is more than ready to solidify its place among the e-commerce industry leaders in the United States," said Sabrina Marechal, PrestaShop's Director of Marketing.
The 2012 Shop.org Annual Summit is going to be an unbelievable e-commerce event, and PrestaShop is proud to be a part of it.
Those interested in attending The Summit as guests are encouraged to click here to purchase passes.
About PrestaShop
PrestaShop continues to be the world's leading Open-source e-commerce solution powering more than 115,000 stores worldwide. Backed by the industry's leading partners, PrestaShop ensures easy online selling by providing more than 300 advanced e-commerce features that can all be customized to fit the needs of every online business. The growing Success of PrestaShop's software is thanks to countless code contributions, suggestions and encouragement from its ever-expanding 350,000 member Community. PrestaShop is the winner of the 2010 and 2011 Best Open-source Business Application awards, and its passion for pursuing excellence is fueled by business owners who desire a free, powerful and easy e-commerce solution.