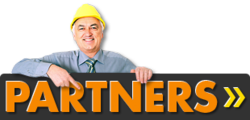 Retro-Commissioning has shown to decrease the cost of energy by 10-15% with a payback period… of only one to two years, and continued low energy costs for years to come.
NEW YORK CITY, NY (PRWEB) July 30, 2012
New York City Mayor Michael Bloomberg set a new precedent with Local Law 87 that will enforce Retro-Commissioning of buildings to increase the city's energy efficiency. Retro-Commissioning (RCx) is the process of enhancing an existing building's operations through the implementation of low-cost to no-cost solutions and systems. This process does not rely on equipment replacement, but focuses primarily on recalibrating energy-using control systems and the retraining of system operators. Since many buildings go through a variety of changes over the years, especially in ownership, RCx has come to the forefront of construction procedures. RCx has shown to decrease the cost of energy by 10-15% with a payback period on the original investment of only one to two years, and continued low energy costs for years to come.
The US uses 40% of the world's energy and is responsible for 39% of CO2 emissions. This is why the continued growth of Retro-Commissioning and the reinforcement of its procedures and guidelines are so important. The New York based MEP Engineering firm Edwards & Zuck has become an incredibly proactive leader in the expansion of RCx. Members of the US Green Building Council and Construction Connection, Edwards & Zuck are experts on energy efficiency. Matthew Donolli, partner at E&Z, says that the two most important aspects of RCx, and the two most universally overlooked, are, "ensuring that control systems work properly, or are properly calibrated, and training personnel to operate systems correctly." He says that often times, due mostly to changes in ownership, the original designers and plans for a building are long gone, and the new owners do not know how to correctly manage all of the building's systems. Their firm is dedicated to implementing low-cost solutions so that the owners can save money and energy. Donolli says these solutions require very little capital and thinks of RCx as, "a tune-up for your car," something that needs to be done to make sure the entire mechanism runs smoothly. Donolli and other RCx supporters are happy to see NYC leading the way towards greater energy efficiency.
Always energy conscious and with years of experience in the building industry, Construction Connection reinforces the importance of RCx through the opportunities and education that Edwards & Zuck provide. For any existing building, RCx by E&Z includes a thorough Building Operating Plan (BOP), which includes an analysis and investigation of the existing building to figure out the best and most efficient ways to save money on energy usage. Through Construction Connection's partnership program, Edwards & Zuck has been able to effectively expand and connect with other construction businesses and employers. Donalli says that even after only five months, their partnership with Construction Connection is "off and running." The partnership program is an ever-expanding community of construction's top industry professionals. Companies can share insights by publishing articles online to expand the company's relevance, boost their online presence, and spread their reputation as an innovative, experienced company. E&Z not only enjoys publicity for their firm, but also serves as a technical resource at Construction Connection to other professionals in the field. With a growing presence of 37,000 members, Construction Connection is becoming a necessity for construction companies and employees alike.
Construction Connection was created out of a need for a more effective and streamlined way for construction industry professionals to get matched with the right industry jobs and with the right industry opportunities. The partners of Construction Connection, both industry professionals themselves, listened to both company and individuals' dissatisfaction with the traditional job boards, the paid resume blasts, the overpriced resume services and overall lack of sympathy toward the individual candidate. We also listened to the dissatisfaction from companies who post jobs only to get many irrelevant results or having to purchase high priced ads to showcase their company. Construction Connection is a patent-pending, one-of-a- kind profile creating / match-making system. The system delivers effective results.
Construction Connection saves you time, money and aggravation by matching people to people, people to companies, companies to people, and company to company.