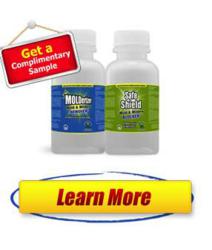 ...a solution can minimize a person 's mold removal spending only if the right product is picked.
Boston, MA (PRWEB) July 27, 2012
Hiring a mold remediation contractor can balloon anybody's mold removal cost. But given that mold can make a place unsightly and a person sickly, mold sufferers are often left with no choice but to spend big for the sponges' removal process. However, with the presence of mold remediation products as that of Molderizer and MoldStat in the market and the cut down of their prices, anybody can now easily decrease his or her cleaning expenses.
Find the Best Mold Remediation Products
Nonetheless, Molderizer commented that a solution can minimize a person's mold removal spending only if the right product is picked. Otherwise, one can suffer more problems in terms of money and health. And so, it advised the public to examine carefully the mold remediation product before purchasing it.
The wrong choice of solution can basically add more money troubles as it can deliver an ineffective removal process. That will trigger the repeat of the cleaning task for up to several times. And needless to say that increases the money spent and even the time to finish the process.
In addition, the wrong choice of product can also bring someone several health problems. If the product picked contains harsh chemical ingredients, it could cause breathing difficulties, allergies and headaches to anybody exposed to it. That brings in medical expenses which in return add more financial problems.
Hence more than the money one can save, the choice for a mold removal product must also be based from the safety that a solution can give.
What Makes a Mold Removal Product Safe?
Among the mold removal companies offering big savings at the present, MoldStat and Molderizer are two of those that add safety to their advantages. With their price cuts, they promise a more affordable mold removal process and with their formulation, they also offer a safer mold remediation. However, they are in no way a copy of the other.
While MoldStat cuts its products' prices up to 20 percent, Molderizer offers its own with up to 10 percent discount and a free shipping. Apart from that difference, their safety claims also set one apart from the other. MoldStat declares its mold killer as a non-bleach formula. On the other hand, Molderizer asserts its mold removal products are made with natural ingredients and are signed off by an OCI chemist.
With these two companies of mold remediation products, surely, homeowners and cleaning contractors can now minimize their mold removal cost. And the added benefit is that they can do that without having to compromise the safety and effectiveness of the process.
Take Advantage of the Big Mold Removal Product Discounts Today. Just Enter Code "pr10" at Checkout.