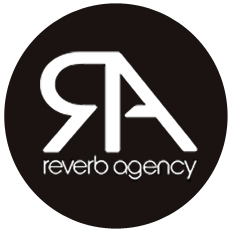 "We are seeing the accelerated evolution of marketing with the advent and popularity of social media," Stated Salem.
Los Angeles, CA (PRWEB) July 30, 2012
Reverb Agency, a newly formed digital brand management firm specializing in developing brand strategies, social media marketing campaigns, and Search Engine Optimization (SEO) services, today announces the launch of its website with an unprecedented challenge. The Los Angeles, California-based company, which provides services to corporate clients, celebrities, and high profile individuals claims that, in conjunction with the launch of its website, it will simultaneously grow its Facebook fan base and Twitter followers by over one thousand by the end of the day. The announcement and claim was made today by Houman Salem, a flamboyant entrepreneur and the company's founder.
The digital landscape can be a source of competitive advantage and Reverb Agency's suite of services is specifically designed to ensure brand consistency across all digital marketing platforms. According to the company website, "Marketing and branding experts have always agreed that Word-of-Mouth is the most powerful method of brand building. But in today's digital age of marketing, Word-of-Mouse is the dominating force that is revolutionizing the way we build and maintain brands."
"We are seeing the accelerated evolution of marketing with the advent and popularity of social media," stated Salem. "By combining brand strategy, social media marketing, and search engine optimization services, we are effectively ensuring the best Word-of-Mouse for our clients."
Reverb Agency provides services to companies, celebrities, and high profile individuals who require expertise in navigating the digital landscape. In 1997, Salem had founded a revolutionary online music streaming company which he claims was the conceptual predecessor to Pandora. The company was among the first to deliver in-stream audio advertising and had developed partnerships and strategic relationships with leading music and technology companies, including Microsoft Windows Media, which resulted in a round of technology funding from Microsoft in 2001. "I don't want to say that we were the first company to deliver audio advertising on the Internet, but you would be hard pressed to find any company that was doing it before us," said Salem.
It is with that tenacity and willingness to win that Salem founded Reverb Agency and is putting his new company's reputation on the line with his claim to aggressively grow the company's Facebook and Twitter followers right before our eyes.
Reverb Agency just started its Facebook and Twitter pages last week and as of Monday, July 30th, 2012, the company had a total of 15 Facebook Likes and 23 Twitter Followers. The claim is that they will have over one thousand new fans and followers on Facebook and Twitter by the end of day Tuesday, July 31st. In a phone interview, Dave "Lando" Landis, founder and CEO of popular website Rocker Rags, commented on Salem's claim, "Really? He said that? Well, he constantly amazes me so I wouldn't doubt it."
Reverb Agency's current list of clients include Appetude, a New York-based social network for foodies who can order food and share what they like online in a Pinterest-like platform; Chelsea Manor Intimates, a leading eBoutique offering lingerie and intimate apparel; and Semir, China's largest chain of Men's and Women's casual apparel retail stores.