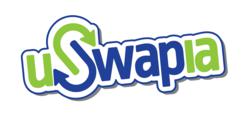 Rehoboth Beach, DE (PRWEB) July 31, 2012
A new online bartering platform, uSwapia, is preparing for its beta testing phase. Testing is expected to begin mid-August, with a nation-wide rolling launch scheduled to begin mid-to-late September.
"We're certainly excited to see this project coming to fruition!" says founder Kevin Clark, an acupuncturist in Rehoboth Beach, DE.
Development of uSwapia is ahead of schedule and the founders are planning to offer a limited number of users membership as a Beta Tester. This means that users will have full access to the site, but it may be quirky as the development team works to get out all the bugs. "We need a beta phase to show us what problems may arise during use of the site and where any holes in the programming may lie. As soon as an issue comes up, we can work to resolve it fairly quickly - usually within 24 hours", says Clark.
The first Beta location will be the Delmarva peninsula - a popular vacation area on the eastern shore. Anybody who lives or vacations in Delmarva is welcome to be a user. "We will be limiting the number of people allowed to be testers, though, so that we can handle any errors or bugs that may arise. Because of this,we'll be giving out these memberships on a first-come, first-serve basis".
Anybody who is interested in being a tester, should contact Clark at kevin(at)uswapia(dot)com.