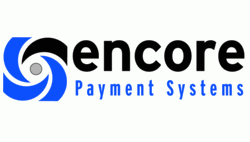 MCA invests in your business and knows the faster you have the money, the faster your business will grow.
Addison, Texas (PRWEB) July 27, 2012
Building a small business takes a toll on your patience, time and bank account. Some entrepreneurs seek money from family and friends, but most aren't as fortunate and resort to waiting around for months to get approval on loans from banks. Encore Payment Systems together with Merchant Capital Access (MCA) offers all processing merchants a quick alternative solution to reinvest back into their businesses.
MCA provides merchant cash advances to small and medium-sized merchants secured by a portion of future credit card receipts. The merchant funding process is fast and easy; converting a percentage of future anticipated credit card volume into cash in as little as 72 hours. An agreed upon percentage is deducted daily from credit card receipts until the total amount assigned is paid back. The best part - no more waiting for months on the banker's approval. MCA invests in your business and knows the faster you have the money, the faster your business will grow.
Richard Evans, a small business owner of Chicago's Downtown Eatery, said he enjoyed the MCA program for how fast and convenient it was. His business has a good problem; there are more customers than sitting room. He needed a cash advance to add on to the pizza parlor, and needed it quick. Evans applied for a bank loan before he decided to go with MCA. Almost 60 days later and he still hasn't been approved from the bank, but he was able to receive the cash advance from MCA in just four days.
Whether it's to expand your business location or startup the process, MCA is a fast alternative solution to the traditional finance process. The MCA program is also a great solution for merchants that may not typically qualify for bank loans or may not want to personally guarantee additional lines of credit.
The preferred merchant cash advance program is offered exclusively through Encore Payment Systems and its affiliated companies Momentum Payment Systems and Prodigy Payment Systems.
For further information visit http://encorepaymentsystems.net/gaw/contact.php?p=adv
or contact Carl Crowder, CCrowder(at)encoreps(dot)com, 214-442-1700 ext. 5109
About Encore Payment Systems
Encore Payment Systems was established for the purpose of providing electronic payment processing solutions and other value-added services to small and medium-sized merchants throughout the United States. Encore is a leader in the electronic payment processing field providing credit card, debit card, ATM card, gift card, prepaid card, EBT and check processing services. Encore maintains a sincere dedication to superior customer service and an honest and ethical approach to acquiring new customers. This vision has enabled Encore to become one of the fastest growing companies in the industry excelling in all aspects of merchant services. Encore Payment Systems is located at 3801 Arapaho Road, Addison, Texas 75001. Visit Encore Payment Systems online at http://www.encoreps.com.