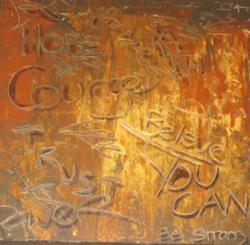 Using my paintings as a way to help important causes, also provides a beautiful painting in someones home, while getting my name and artwork recognized out there. It is a win/win/win situation! SELENE, Artist
Calabasas, CA (PRWEB) July 27, 2012
The community of Beverly Hills and Calabasas both recognized artist, SELENE for her ongoing charitable contributions to various important causes. She donated paintings ranging in value from $2500 - $35,000 to numerous charities in Calabasas and Beverly Hills such as Beit T'Shuvah Tower of Hope Gala, The Thalians, Backdraft Ball, BHEF Apple Ball, 2011 and 1212 MusiCares/GRAMMY Awards, Kidney Foundation, HBN Japan Event, La Dolce Vita Rescue, The Red Cross for the Japanese Tsunami Victims, The Los Angeles Police Museum, T.H.E. Foundation and JustLikeMeProject.org.
Since her move here to California from New York City two years ago, SELENE was featured in three galleries, ENSELE-ART Gallery, Four Seasons Gallery of Westlake Village and Augora Gallery. She continues to create awareness
SELENE is know and recognized for her I AM, Positive Grafitti Series wherein the positive statements help to re-affirm confidence and good energy into the lives of others. SELENE now offers a new line of TShirts so that people who cannot afford the paintings can enjoy the artists creation on a Tshirt or skateboard. More can be found at: http://www.zazzle.com/iamtees+gifts.