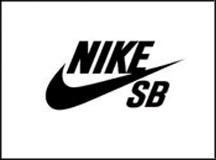 I love the culture behind sneakers. It's a friendly competition to get the latest shoe. It gets pretty competitive too because these are so limited
Annapolis, MD (PRWEB) July 27, 2012
Nike SB quick-strikes are always incredibly hyped up. Sneakerheads from all over Maryland flock to Pure Board Shop in the early hours of the night to secure their spot in line to purchase the latest and greatest limited release from Nike SB. This time, the first customer to wait in line showed up at 4 PM the day before the shoe was scheduled to release. This particular shoe fanatic brought a lawn chair, Doritos, and enough Coke to serve 10 people. This clearly wasn't his first night spent at Pure Board Shop to buy a Nike SB quickstrike. When asked why he spend the night outside a shop for a sneaker he replied with "I love the culture behind sneakers. It's a friendly competition to get the latest shoe. It gets pretty competitive too because these are so limited. "
The Next shoe to be as limited as the Pushead 2s are going to be the Nike SB x Levi Dunk. According to experts in the sneakerhead community, these shoes are going to be even more sought after than the Pushead 2s.
Pure Board Shop opened its doors on May of 2005. Its ease of access and parking make it a destination shop for riders and urban street ware fans alike. With their mix of products and variety in skate, snow, surf and exclusive streetwear and shoe brands Pure's customers extend far beyond their Annapolis location. Pure prides itself on making customer service its number one priority, with product knowledge and having the right product mix a close second. The store and the website feature an ever growing brand inventory such as Nike SB, Nike Snowboarding, Adidas skateboarding, Vans, Diamond, HUF, LRG, RVCA and The Hundreds. The shop also prides itself on having the largest variety of longboard equipment in the area; with brands like Land Yactz, Rayne, Caliber, Cult Wheels, Abec11 and many more. Pure puts on monthly skateboard jams/events in their local skateboard park as well as sponsors many longboard slide jams and races in the DC Metro Area.
Contact Pure at 410-267-7669 or visit them on the web at pureboardshop.com/blog