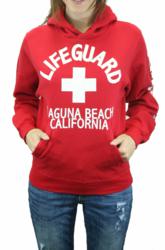 The best place to purchase travel and souvenir t-shirts and hoodies online
Orange County, CA (PRWEB) July 31, 2012
Good news! The verdict is in and Cottonage.com is sure to be at the forefront of the stylish new California trend that's out. CottonAge is announcing their summer fun designs. "It is not just about internet retailing versus in-store retailing anymore; customers should be able to buy whatever they need, however they want at anytime, anywhere. Not only that, but also they should be provided with all of the information needed to help them make a proper purchase", says Mehmet Balkanli- Director of Marketing at CottonAge.com. This is precisely what Cottonage offers- the train of thought that a graphic tee and hoodie vendor should attain. It is especially so when it comes to new trends, like the California one that's emerging.
These cool California inspired designs came, of course, from using the chic California coast as a muse. Everything from the sunshine, beach, surf, city, and ocean, to people's relaxed mindset seems to have provided inspiration. Cottonage.com is not the only one to have spotted this trend either. This movement has been popping up across the state in retailers everywhere. It's the latest thing in casual wear. These types of items can now be seen in almost every metropolitan area in California, especially in places like Venice beach or Santa Monica pier. Why not? It is a very stylish trend this summer. Who wouldn't want to wear a Laguna Beach Lifeguard Hoodie, or a Route 66 graphic t-shirt?
Not only are attractive Californians wearing these graphic tees and hoodies, but people across the nation and internationally are eyeballing this new California trend as well. What else would one expect? It has blown up into full nationwide and international trends. Those visiting California oftentimes purchase these cool items just to take them back to loved ones in various cities, districts, states, and countries. The people of these regions are highly appreciative because most are just wishing to be a part of this new and exciting fun summer trend.
The good news is that now, the people of these regions don't have to wait for someone to bring them a trendy graphic tee or hoodie. Missing out is not an option anymore. An online retailer is available. It is offered at a place that is at the cutting edge of this trend- Cottonage.com. Getting them there offers the benefit of getting items shipped directly. If ever one missed the chance to purchase a cool new California tee or hoodie, one can get the chance now. Cottonage.com has got these items in stock.
Cottonage.com is a fashionable online retail website that offers quality products at wholesale prices. CottonAge began their business selling only signature cotton products. All that was offered was bathrobes, towels, slippers and spa accessories. The business eventually expanded product lines to offer a broader selection of goods such as apparel for men, women and children and much more. Same day shipping and embroidery or screen-print services- customization- is also offered.
Cottonage.com's embroidery or screen-print options can provide customers with affordable prices for customization needs. "The shopper's experience is personalized by giving them the option to have their own designs on their daily apparel. Our customer service representatives give product recommendations based on the shoppers' preferences and technological capability", Balkanli adds. CottonAge takes pride in professionalism and works hard to showcase that. Customization is great for graphic tees, putting logos on blank t-shirts, personalizing one's hoodie, gifts, etc. Customization shows the importance that one gave the gift that was given. It would even look great on a trendy California summertime t-shirt. Customization is key. So is a California Tee!