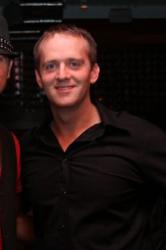 New York, NY (PRWEB) July 31, 2012
Prism Communications Inc. today announced the launch of a full service internet marketing package for small and medium sized businesses. Prism Communications Inc, rather than focusing on narrow specialties within the Internet marketing spectrum, such as SEO, PPC, or Social Media Marketing, instead takes a much broader approach to internet marketing, offering a broad array of services.
Rather than focusing narrowly on a specific skill set, Prism takes the strategic view that online businesses must first focus on a strategic assessment of their business both online and offline before they engage in any specific internet marketing solutions. "A lot of times I will meet with a small business owner, and they will tell me that they are not getting enough traffic to their website. Then, when we look into it, we find that the traffic they are getting is fine, but they are not converting any of that traffic to customers," says Prism Communications Founder and CEO, Samuel P.N. Cook. "We take a strategic approach to internet marketing, and instead of focusing narrowly on one specific area, we have assembled a team of experts that can perform a wide array of services after we determine a specific strategy for a business to improve its online sales."
Prism Communications Inc. views internet marketing in terms of three main strategic objectives: Attract, Convert, and Relate. Attracting clients to a website is the first step in internet marketing, whether it is through SEO, PPC, Banner Ads, or Email marketing, the goal of "Attract" should be to get the right traffic to the website. After a company has started to attract visitors to its website, the next step, and frequently most neglected and misunderstood, is to CONVERT these visitors into leads, paying customers, or followers of the brand through some social media action. Conversion rate optimization is a practice that only the top 10% of websites in the world engage in, which separates them from their competition. The final and most important long term step in internet marketing is to RELATE to visitors through Social Media, email marketing, and continued engagement with clients, leads, and the target audience on their level based on their interests.
Prism Communications Inc offers packages of broad package of services to its companies through small business sized packages, to large comprehensive marketing agreement on a performance/commission basis. Prism offers performance guarantees on all packages. "I personally have been in the position as a small business owner getting to know internet marketing, and I don't feel right about taking money from clients unless we deliver real value," says Founder and CEO Samuel P.N. Cook.
Prism Communications is a full service internet marketing company that cuts through the myriad of internet marketing tactics and develops a coherent strategy for companies looking to grow their online presence. Prism, with its focus on strategy before tactics takes internet marketing into three main phases for clients: 1) Attract - bringing the right kind of visitors to their website; 2) Convert - turning those visitors into leads, prospects or clients; and 3) Relate - developing long term, lasting relationships with leads, prospects, and clients through constant communication. To learn more about Prism Communications, or to contact them for a free consultation for internet marketing solutions, email them at sam(at)prism-communications(dot)com or call them at 917.319.2229.