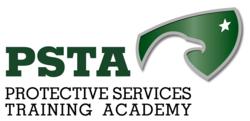 The PSTA is "Where the Region's Top Protective Service Organizations and Professionals Come to Train."
Upper Marlboro, MD (PRWEB) July 26, 2012
The Protective Services Training Academy (PSTA) officially opened today with a dedication ceremony hosted by the Prince George's County Economic Development Corporation (EDC). The PSTA is unlike any other protective services (PSO) training facility in the nation, combining a world-class firearms training range with protective services training capabilities not offered at any other facility. The PSTA also houses a retail store featuring the area's largest selection of 5.11 tactical apparel and gear.
The PSTA provides one-of-a-kind services to numerous professional audiences:

Protective Service Organizations (PSO)
Government agencies
Law enforcement, protective services professionals, and military personnel.
State-of-the-Art Training Facility
From its inception, the PSTA was created to be a step above any other training facility in the nation, offering unparalleled services to its professional customer base. It offers:
Full array of training/simulation services to private and government organizations within the protective services, law enforcement, corrections, and military communities
Training and certification for prospective Protective Service Officers
Complete staffing, screening, and testing services to companies in the protective services industry
A place for individuals in the law enforcement, military, corrections, and protective services fields to hone their skills in a peer-friendly environment
"We created a facility that would provide critical training and staffing services to protective services companies in need of highly competent, well-trained, ready and motivated-to-work PSOs," said Steve Morris, President of the PSTA. "The PSTA is also an exceptional venue for federal agencies, military organizations, and law enforcement entities looking to train their staff. For example, many of our instructors are former and retired law enforcement certified instructors."
The PSTA also offers unique services to the community by providing a complete set of staffing services to protective services organizations, supplying candidates who have completed a rigorous curriculum. Key benefits include:
The only one-stop, local source for fully-certified PSOs, to include FPS suitability-adjudication
Cost effective option for small businesses (as compared to maintaining an in-house capability to recruit, screen, train, and certify PSOs)
Great source for companies with a one-time surge requirement, such as a new contract win
Unique Venue for Professionals to Train
Morris also said that the PSTA serves numerous individual segments as well, such as PSO candidates. "The PSTA provides potential PSO's the complete curriculum and training necessary to help candidates get started quickly on their new careers. Plus, we'll help them get placed with a top-notch company."
Morris said that the PSTA has quickly become the training facility of choice for protective security, military, and law enforcement professionals in the region who are serious about their training and want to hone their skills at the highest-quality, most affordable place they can. The state of the art firearms training facility features:
Ultra-modern shooting equipment maintained on a daily basis by a first-class staff with years of experience in operating shooting ranges
State-of-the-art range and ventilation equipment to ensure safety, a clean environment, and a friendlier, more challenging range
High-technology to provide the best shooting experience possible
In addition to the area's largest selection of 5.11 tactical apparel and gear, the retail store offers a wide variety of guns, ammunition, and shooting-related accessories.
County Executive Rushern L. Baker, Sheriff Melvin High, Fire Chief Marc Bashoor, State's Attorney Angela Alsobrooks, Police Major Amal Awad, Corrections Director Mary McDonough, Council members Derrick Davis and Will Campos, EDC President and CEO Gwen McCall and a host of other County emergency and protective service leaders were confirmed participants for today's grand opening.
"We're proud to have this facility here in Prince George's County," said EDC President and CEO Gwen S. McCall. "Not only does it provide great support for our local protective services personnel, it's a regional operation with great potential for expansion. We, at EDC, will do all we can to assist with the growth of the PSTA."
About The Protective Services Training Academy (PSTA)
The Protective Services Training Academy (PSTA) is the premier training venue in the Mid-Atlantic region for the protective services community. The PSTA is "Where the Region's Top Protective Service Organizations and Professionals Come to Train." Known around the region as simply "The Academy," the PSTA offers state of the art features not found at other facilities, including a full array of protective service training capabilities. The PSTA is located in Prince Georges County, Maryland adjacent to Andrews Air Force Base, and approximately 11 miles from the Capitol. It features a retail store on premises fully stocked with high-quality firearms, ammunition, and other equipment and supplies, in addition to the area's largest selection of 5.11 Tactical apparel and gear. Visit The PSTA at http://www.thepsta.com.