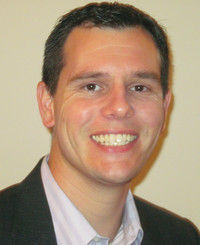 With the first day of school right around the corner, we realized people could use a little help during this hectic time
West Palm Beach, FL (PRWEB) July 26, 2012
Dan Cavin State Farm Agency Giving Away School Supplies at El Bodegón on Friday, August 3
For all the parents (and kids) out there: school is just around the corner! Dan Cavin State Farm Agency in West Palm Beach knows this can be a busy time, and an expensive one at that. So Dan and his team of insurance professionals have donated their time and resources to helping families go "back to school" right, providing pencils, pens and school supplies to the public at El Bodegón on Friday, August 3, from 4-7pm. El Bodegón is located at 4704 Forest Hill Drive, West Palm Beach, FL 33406.
"This is part of our new monthly community outreach program," said Dan Cavin, the State Farm Agent whose office is providing the supplies. "It's most important for us to be there for our community, to help our neighbors whenever we can."
"With the first day of school right around the corner, we realized people could use a little help during this hectic time," said Dan. "We encourage everyone to come by and take advantage. We'd love to meet you and your children."
While Cavin's agency has always strived to make a difference in the community by helping families reach their dreams and highest aspirations through individually-tailored service and advice, he and his team have dedicated themselves to helping out outside of the office as well. Past events have included Thanksgiving turkey giveaways at El Bodegón, and Dan and his team are excited to discover how they can provide assistance, create events, and even help West Palm Beach residents "just have fun" in their community.
"While we work to put on exciting events for the community," Cavin said, "we would love to hear about how we can be there for you even more. What's a need that you have? What's your passion? We want to help in whatever way we can!"
Starting a new local business in West Palm Beach? Let Dan and his team help you promote it. Have a hobby you want to share with other enthusiasts? Let Dan and his team help you organize a meet-up. Are your kids preparing to go off to college? Perhaps Dan and his team could bring in a college counselor to help you navigate the confusing world of interviews, resumes, and standardized tests toward the education of your dreams.
Because of his agency's impressive commitment to providing not only world-class insurance and other products to his customers, but also world-class service to their community, Dan Cavin State Farm Agency has recently been elected to Insured.by, a national group of forward-thinking insurance professionals, whose directory can be found at http://www.insured.by.
"This is exactly this sort of community-focused action that made us so sure Dan's agency was right for Insured.by," said Peter Catsimpiris, the organization's President. "Our agents are committed to being pillars of their respective communities, helping their neighbors grow and develop and achieve their individual and collective goals. Dan's team is a perfect example of a new type of business, one that sees its mission not just in terms of fiduciary responsibility to its investors and employees and professional responsibility to its customers, but also a human responsibility to elevate the world around them."
Dan Cavin State Farm Agency is located right down the street from El Bodegón, at 3650 Forest Hill Blvd, Suite 1, West Palm Beach, FL 33406. They can be reached at (561) 967-3000, and you can help them create events relevant to you and your interests and passions by "liking" them on Facebook.