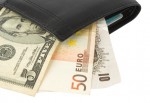 "When the U.S. experienced no winter this year, some hiring occurred earlier than usual, helping push up the job numbers," explains Esposito. "President Obama praised his administration for helping mend the damage to the U.S. economy."
New York, NY (PRWEB) July 28, 2012
In a recent Investment Contrarians article, editor Danny Esposito comments that it will come as a surprise to no one that when there are problems within an economy, politicians will blame someone else in order to get re-elected. Esposito argues President Obama has done exactly that over the last six months.
"When the U.S. experienced no winter this year, some hiring occurred earlier than usual, helping push up the job numbers," explains Esposito. "President Obama praised his administration for helping mend the damage to the U.S. economy."
Recently, this temporary reprieve has completely dissipated with the job numbers, Esposito reports. When the latest jobs numbers revealed such extreme weakness within the U.S. economy, President Obama blamed the financial crisis in Europe for the problems here in the U.S., notes Esposito.
Lack of confidence on the part of corporations and reduction of exports resulted in weaker job numbers in the U.S., which of course means that voters cannot blame the president; they can only extol his administration if the job numbers mysteriously turn up again, in Esposito's opinion: "After all, it is not his fault that Europe is in the midst of a financial crisis."
"There is no question that President Obama inherited a mess from the financial crisis, so blame should not be squarely on his shoulders," Esposito concedes. "However, the jobs market is structurally very weak with record amounts of people falling into the category of long-term unemployed. Where are the programs to help these people and repair the jobs market in general?"
It is difficult to be a politician during a financial crisis, notes the Investment Contrarians editor. He adds the only way to get elected during a financial crisis is to do what has been done for centuries, which is blame someone else.
"This is contrary to what is needed to help economies grow again, and it will most likely help precipitate the next financial crisis," states Esposito.
To see the full article and to get a real contrarian perspective on investing and the economy, visit Investment Contrarians at http://www.investmentcontrarians.com.
Investment Contrarians is a daily financial e-letter dedicated to helping investors make money by going against the "herd mentality."
The editors of Investment Contrarians believe the stock market and the economy have been propped up since 2009 by artificially low interest rates, never-ending government borrowing and an unprecedented expansion of our money supply. The "official" unemployment numbers do not reflect people who have given up looking for work and are thus skewed. They believe the "official" inflation numbers are also not reflective of today's reality of rising prices.
After a 25- to 30-year down cycle in interest rates, the Investment Contrarians editors expect rapid inflation caused by huge government debt and money printing will eventually start us on a new cycle of rising interest rates.
Investment Contrarians provides unbiased research. They are independent analysts who love to research and comment on the economy and investing. The e-newsletter's parent company, Lombardi Publishing Corporation, has been in business since 1986. Combined, their economists and analysts have over 100 years of investment experience.
Find out where Investment Contrarians editors see the risks and opportunities for investors in 2012 at http://www.investmentcontrarians.com.