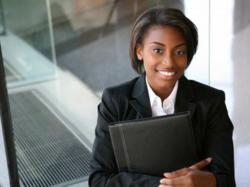 According to the Bureau of Labor Statistics (BLS) employment is expected to grow by 14.3 percent across the decade of 2010 - 2020.
Kensington, MA (PRWEB) July 31, 2012
Resume Companion, an online resume builder company with extensive years of experience in the field of career and resume consulting, have recently compiled in-depth research into their database of over 8 million resumes across 600,000 users created from 125 countries.
Some startling conclusions have arisen from their analysis, Erik Bowitz, a Senior Resume Consultant and Director of Data Analysis reports that resumes differ not only across borders but also within borders to an extent that nobody would previously have ever thought.
Non-US Resumes Are Too Long
Firstly, he mentions startling differences between resumes created in the USA compared to countries such as India and Australia. "There seems to be a difference in length for resumes dependent on country, almost 65% of resumes created across Asia and Australia on a whole are over 2-pages, whilst in the USA this figure is significantly less, approximately 28% of resumes are over length".
While not always a problem if the industry is relevant, such as certain educational or professional roles, Erik goes on to say, "These resumes start off with a handicap as employers need concise, clear and to the point information about a candidate. By writing too much, the employer will not have enough time to gather impactful information hidden amongst less relevant information".
Young Female Resumes Are Not Focused
Another startling fact as purported by Resume Companion, are gender differences. While females in the 25-45 age bracket are the greatest users of Resumes Companion's resume builder, they are also the most likely to enter information onto their resume that may be detrimental to their pursuit of employment.
Erik states, "One of the most common issues we receive on a young female's resume is that of the job-hop", he further mentions, "When a person works a multitude of part-time jobs within different industries, either out of choice or necessity, it is imperative to make clear what one's career objective is. By not explicitly stating this piece of information, most employers will view the candidate as fleeting and perhaps a bit aimless."
African-Americans are struggling but pro-active
Another fascinating part of resume consulting is the ability to see trends in employment that governments may miss. It is no surprise that young, male, African-Americans are the highest unemployed demographic in the U.S and this is evidenced through the building of resumes at Resume Companion. Over 45% of resumes created by this demographic reveal current unemployment, with over 30% unemployed for longer than a year and an incredible 25% unemployed for over 3 years.
Erik adds, "Unfortunately, we have not seen a substantial decrease in unemployment in this group since we began consulting. However, we have seen an increase in enrollment and completion of college courses, which indicates that this group are remaining pro-active and that is something we recommend to all users of our innovative resume builder to do. Mentioning educational courses even if they were not completed shows initiative and motivation, two key traits sought by employers".
Jobs to increase in the next 10 years
In conclusion, Resume Companion suggests referring to their resume tips section for further resume advice including free access to resume samples, resume templates and resume examples.
According to the Bureau of Labor Statistics (BLS) employment is expected to grow by 14.3 percent across the decade of 2010 - 2020. Thus, Resume Companion suggests candidates begin formatting their resumes now into concise and coherent documents and for people from all walks of life not give up hope, jobs are coming.
Resume Companion Contact:
Joe Flanagan
Senior Resume Consultant
Joe (at) resumecompanion (dot) com
(866) 936-5977