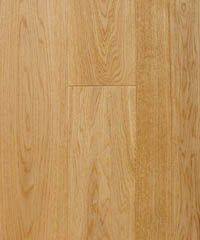 Solid wooden flooring is such a beautiful, classic flooring option, we thought we'd make it even more attractive for trade buyers by offering them information to help them with every aspect of installation – from start to finish.
(PRWEB UK) 30 July 2012
The wooden flooring specialists never stop laying down their generosity for customers. The latest gift from Green Apple Flooring is a unique Advice Centre providing vital information on every aspect of solid wood flooring.
From buying and laying, to maintaining and cleaning, Green Apple's Advice Centre offers a complete guide to solid flooring, helping trade buyers stock-up on everything they need to know.
Buyers can learn anything from what solid flooring is and the benefits of choosing it, to the different finishes, along with practical advice on how to measure floors, install the flooring, keep it in beautiful condition, plus many more essential tips.
Each bite-sized guide features fully annotated, coloured diagrams, to help buyers understand every crucial detail, quickly and easily.
Conveniently, the solid flooring guide can be simply read one useful section at a time online, or each section can be downloaded as a PDF. Buyers can even download the guide in full.
The online Advice Centre also offers guides to engineered and laminate flooring, in addition to general buying advice for trade customers.
To discover more, log onto Green Apple Flooring's Advice Centre where you will find a full guide to solid wood flooring.
Green Apple Flooring's Managing Director, Stephen MacVicar, is delighted to offer trade buyers such valuable advice. Stephen said, "Solid wooden flooring is such a beautiful, classic flooring option, we thought we'd make it even more attractive for trade buyers by offering them information to help them with every aspect of installation – from start to finish."
He added: "We've made the guide easy to understand, and best of all convenient, with buyers able to read or download the information however they choose."