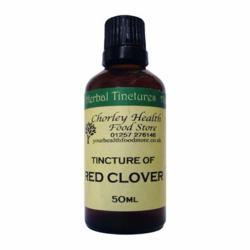 'I am very happy with your customer service, you showed great care to my needs' - Customer testimonial
Manchester, UK (PRWEB UK) 27 July 2012
North-West retailer Chorley Health Food Store will be rewarding their loyal customers with special savings this summer to celebrate their online success at yourhealthfoodstore.co.uk.
The online shop has the same ethos as their flagship store in Chorley: to provide customers with a personal service online.
"We have a local presence in Chorley, but we always sell more online as we have a worldwide reach. However, we retain our neighbourly feel online by providing customers with a personal service", said Tom McAllister from yourhealthfoodstore.co.uk.
Online customers at yourhealthfoodstore.co.uk are able to contact health food experts by phone or email with any questions regarding particular products sold, something which has been done in-store for over 20 years.
Tom said, "customers who have bought with us before and have also signed up to receive e-newsletters will soon be receiving exclusive offers as a gesture of thanks for our online growth.
"The feedback we commonly get from our customers is that they love our great product range and quick service, which is why they return to our online store again and again."
Yourhealthfoodstore.co.uk offers shipping options for customers both in the UK and worldwide, allowing customers to buy herbal remedies, supplements and health foods wherever they live.
"If you ever find yourself in Lancashire, please drop in and see us at our store in the town centre of Chorley," adds Tom. "Then you'll be able to see first-hand the huge range of products we carry in stock."
To buy vitamins, health foods and supplements online visit http://www.yourhealthfoodstore.co.uk/ today.
Notes for editors:
Yourhealthfoodstore.co.uk is the online retailer of Chorley Health Food Store. Based in Lancashire, North West England, we have been supplying top quality health food products, vitamins and supplements to thousands of satisfied customers for over 20 years.
We offer free UK postage for orders over the value of £19.95 and provide worldwide delivery for those who order outside of the UK.