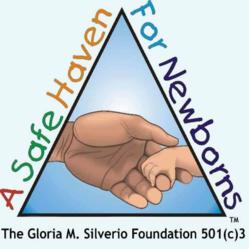 Miami, Florida (PRWEB) July 28, 2012
The Florida Safe Haven for Newborns program is one of the most effective programs in the nation. It is wonderful when a law works as it was intended and saves lives. The 175th newborn was left in safety at a hospital this week.
In early June, 2012, a desperate pregnant woman contacted Safe Haven. She was 7 months pregnant, no medical care, no insurance, no job, feeling helpless and all alone. She was also told she could no longer stay at the place she was living.
As they have with the many helpline calls they receive, Safe Haven immediately put an action plan in place. Their focus is always to insure a healthy pregnancy and a healthy baby. Safe Haven arranged for her to receive the basic necessities, medical care, including taking her to appointments and a place to stay during her final 2 months of her pregnancy.
Safe Haven explained all of the options available to her after the birth of the baby. She said that after careful consideration and prayer, she would place the baby in the Safe Haven for Newborns program, therefore affording the little one a future that she could not provide.
Nick Silverio, founder, says, "I am very thankful and happy to report that she gave birth this week to a healthy 7pd. little girl, who we named Cindi. The mom is also doing well, is beginning an active job search and determined to get her life back together. Little Cindi will be a blessing to her new parents."
Please consider helping Safe Haven continue this life saving mission. Every donation, no matter the amount, is sincerely appreciated. Donations can be made online at http://www.asafehavenfornewborns.com or by mail at the address listed below.
Silverio adds, "We thank you on behalf of the 175 little ones who now have a future and the over 4,000 pregnant girls and woman assisted in their time of need."
Nick E. Silverio
Founder
Gloria M. Silverio Foundation 501(c)3
"A Safe Haven for Newborns"
6801 NW 77th Avenue Suite 404
Miami Florida 33166
Cell: (786) 246-1304
Office: (305) 882-1304 Ext. #103
Fax: (305) 882-889-0017