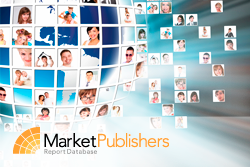 London, UK (PRWEB) July 26, 2012
The global modified starch consumption is expected to grow from 13.6 million tons in 2012 to 16.28 million tons by 2017, at an estimated CAGR of 3.5% from 2012 to 2017. As of year 2011, North America leads modified starch consumption with a share of 37% in terms of volume, followed by Asia-Pacific (32%) and Europe (26%).
The North America region is expected to continue its dominance on the global modified starch consumption, however, due to the increasing impact for demand of convenience health food, functional food, and the need to focus on alternate sources of starch, the Asian sub-continent is expected to drive the growth of the industry for the next few years. China and India are the leaders in the APAC market, driving the demand for modified starch because of the changing lifestyles and growing economies, boosting the need for convenience food sector.
New cutting-edge research "Global Modified Starch Market by Raw Materials, Applications & Geography - Market Estimates up to 2017" elaborated by MarketsandMarkets has been recently published by Market Publishers Ltd.
Report Details:
Title: Global Modified Starch Market by Raw Materials, Applications & Geography - Market Estimates up to 2017
Published: July, 2012
Pages: 280
Price: US$ 4,650
http://marketpublishers.com/report/industry/raw_materials_fillers/global_modified_starch_market_by_raw_materials_applications_geography_market_estimates_up_to_2017.html
The report analyses the modified starch market by raw material, applications, and geography. By geography, the report is segmented into Asia-Pacific, Europe, North America, and rest of the world. The modified starch products included in this report are mainly based on application types. The applications covered in this report are food, non-food (industrial), and feed.
Key market metrics are reviewed along with the major market players and insightful market forecasts through 2017.
Report Contents:
1 INTRODUCTION
1.1 KEY TAKE-AWAYS
1.2 REPORT DESCRIPTION
1.3 MARKETS COVERED
1.4 RESEARCH METHODOLOGY
1.4.1 MARKET SIZE
1.4.2 KEY DATA POINTS TAKEN FROM SECONDARY SOURCES
1.4.3 KEY DATA POINTS TAKEN FROM PRIMARY SOURCES
1.4.4 ASSUMPTIONS MADE FOR THIS REPORT
1.4.5 LIST OF MAJOR COMPANIES COVERED DURING PRIMARIES
1.4.6 STAKEHOLDERS
1.5 KEY QUESTIONS ANSWERED
2 EXECUTIVE SUMMARY
3 MARKET OVERVIEW
3.1 DEFINING GLOBAL MODIFIED STARCH MARKET
3.2 EVOLUTION OF STARCH APPLICATIONS
3.2.1 NEED FOR MODIFIED STARCH INNOVATION
3.2.2 ADVANTAGES OVER NATIVE STARCH
4 MARKET DYNAMICS
4.1.1 DRIVERS
4.1.1.1 Convenience food sector - A boost for modified starch
4.1.1.2 Functional properties of modified starch
4.1.2 RESTRAINT
4.1.2.1 Increasing raw material prices
4.1.3 OPPORTUNITY
4.1.3.1 Potential of alternate sources of modified starch & untapped application fields
4.1.4 IMPACT ANALYSIS – DRIVERS, RESTRAINT & OPPORTUNITY
4.2 BURNING ISSUE
4.2.1 IMPACT OF CONSUMER PERCEPTION TO E-NUMBERS (GENETICALLY MODIFIED IMPLICATION)
4.3 PATENT ANALYSIS
5 GLOBAL MODIFIED STARCH MARKET, BY TYPE
5.1 OVERVIEW
5.2 ETHERIFIED STARCH
5.3 ESTERIFIED STARCH
5.4 RESISTANT STARCH
5.5 PRE-GELATINIZED STARCH
6 GLOBAL MODIFIED STARCH MARKET, BY RAW MATERIAL
6.1 INTRODUCTION
6.2 CORN/MAIZE
6.3 POTATO
6.4 WHEAT
6.5 CASSAVA
6.6 OTHERS
7 GLOBAL MODIFIED STARCH MARKET, BY APPLICATION
7.1 INTRODUCTION
7.2 FOOD
7.3 NON-FOOD (INDUSTRIAL)
7.4 FEED
8 MODIFIED STARCH MARKET, BY GEOGRAPHY
8.1 INTRODUCTION
8.2 ASIA-PACIFIC
8.3 NORTH AMERICA
8.4 EUROPE
8.5 REST OF THE WORLD
9 COMPETITIVE LANDSCAPE
9.1 INTRODUCTION
9.2 MERGERS & ACQUISITIONS
9.3 NEW PRODUCTS LAUNCH, R&D & DEMONSTRATIONS
9.4 AGREEMENTS & COLLABORATIONS
9.5 EXPANSIONS
10 COMPANY PROFILES
10.1 ARCHER-DANIELS-MIDLAND COMPANY
10.1.1 OVERVIEW
10.1.2 FINANCIALS
10.1.3 PRODUCTS & SERVICES
10.1.4 STRATEGY
10.1.5 DEVELOPMENTS
10.2 AVEBE U. A.
10.2.1 OVERVIEW
10.2.2 FINANCIALS
10.2.3 PRODUCTS & SERVICES
10.2.4 STRATEGY
10.2.5 DEVELOPMENTS
10.3 BENEO-REMY N.V.
10.3.1 OVERVIEW
10.3.2 FINANCIALS
10.3.3 PRODUCTS & SERVICES
10.4 CARGILL INC.
10.4.1 OVERVIEW
10.4.2 FINANCIALS
10.4.3 PRODUCTS & SERVICES
10.4.4 STRATEGY
…
More new market research reports by the publisher can be found at MarketsandMarkets page.