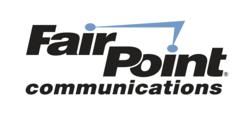 "We are committed to working with local, state and federal officials to shed light on this issue," said Pat McHugh, FairPoint New Hampshire state president. "Our seniors do not deserve this abuse, we need to make people aware of these calls..."
Manchester, NH (PRWEB) July 26, 2012
Representatives of FairPoint Communications, the New Hampshire Attorney General's Office, AARP New Hampshire and New Hampshire's law enforcement community held a press conference today to raise awareness about a telephone scam originating from the Jamaican 876 area code that targets seniors in New Hampshire and across northern New England.
Today's press conference was prompted by information about a New Hampshire senior who lost more than $85,000 to scammers from the 876 area code. The scam has victimized elderly residents throughout Maine, New Hampshire and Vermont, resulting in losses of hundreds of thousands of dollars.
FairPoint also unveiled a public service announcement and expanded website, http://www.bewareof876.com, with resources to identify and prevent phone scams.
"Anyone receiving an unexpected call from area code 876 should be on high alert. There is a high likelihood that these calls are from scam artists," said James Boffetti, New Hampshire senior assistant attorney general. "Unfortunately these scammers are very persistent and in some cases verbally abusive, threatening to harm victims if they do not send money. It is critical to inform our seniors about the dangers of phone scams from the 876 area code."
FairPoint launched the "Beware: Scams from Area Code 876" campaign in late March in response to these scams and created a website, http://www.bewareof876.com for tips on preventing phone scams. The announcement gained national and international attention, prompting additional media coverage that forced the Jamaican government to establish a task force to address the 30,000 calls made from Jamaica into the United States attempting to defraud American citizens every day.
"We are committed to working with local, state and federal officials to shed light on this issue," said Pat McHugh, FairPoint New Hampshire state president. "Our seniors do not deserve this abuse, we need to make people aware of these calls and we all must do our part to protect our seniors. The best thing we can do is make people aware of these scams and try to stop it before it happens."
"Since launching the campaign in March, 4,200 unique users have visited http://www.bewareof876.com, with one-third of the traffic coming from Jamaica," continued McHugh. "We are clearly getting the attention of those at the heart of this issue."
FairPoint further noted that its security office has received inquiries from across the country about this scam.
"We are very concerned about the growing number of scams targeting older residents in New Hampshire and across America," said Harold Moldoff, AARP New Hampshire's lead fraud fighter. "A growing number of older Americans become victims of financial fraud each year. Many of these victims, up to 75 percent, never report their victimization due to embarrassment and fear their children will negatively intervene."
Moldoff continued, "When FairPoint approached us to join in the effort to raise awareness of scams from the Jamaican 876 area code, it was a natural partnership. Our combined efforts will help educate those 50-plus and their families on how to recognize scammers and resist those pitches."
According to Larry Caruso, FairPoint senior manager of security, the specific scam works as follows:

Seniors receive a call from an 876 area code, which is often mistaken for a toll-free number.
Victims are congratulated for winning the Jamaican lottery or a new car and then are directed to send a fee of up to $4,000 to process the lottery winnings.
Victims are told that once the fee is received, money will be wired to their bank account and the car will be delivered to their home.
Many times the caller will tell the victim that a representative of the lottery is in the area and as soon as the process fee is received, someone will deliver a check to their home. Scammers often use Google Earth to identify local landmarks and make the scam more believable.
A key to the scammer's success is convincing victims to promise not to tell their family members and to make it a big surprise. If the scammers feel they have a potential victim, the calls will increase in frequency, resulting in hundreds of calls.
The money is requested through a wire from Western Union, Green Dot Card or in a creative way such as putting $100 bills in each page of a magazine.
"In many cases, the scammer befriends the victim, going as far as professing their love, intent to marry or even praying with them," said Caruso. "Once a victim is scammed out of money for the first time, the scammers work to get more and more money, including access to bank accounts and credit card information."
An Associated Press report noted conservative estimates that put the yearly take from Jamaican scams at $300 million, up from about $30 million in 2009.
"It all started with a phone call claiming he won the lottery and a car – he just needed to pay a transfer fee to collect the winnings," said Kim Nichols, whose father lives in Ossipee, and sent more than $85,000 to the scammers. "Over the next few months scammers preyed on his emotions and gained his trust, coercing him into providing personal information and sending large sums of money. They stopped at nothing to get money and regularly claimed they were FBI, Custom's and IRS agents."
Nichols continued, "My father continually sent money for months, until one day I approached him about a news story about scams – and he immediately got quiet. Fortunately, FairPoint was there to support us each step of the way – and went as far as to stage an intervention with our family. The scam has ended but the financial, physical and emotional damage still remains. One of the most important things we can all do – families, senior organizations, state, local and federal authorities – is to work together to shed light on this scam out of Jamaica and others like it."
FairPoint works closely with victims and their families to help end this cycle of abuse, Caruso said. "Our security software signals us when there is suspicious international activity on an account, allowing us to contact customers to ensure they aren't being victimized. Occasionally we come across a situation where we have to locate relatives and notify them of strange phone activity. We then work with the customer or their relative to add a call-intercept feature that will block inbound calls from specific area codes, block outbound international calls or even help change phone numbers."
FairPoint created the website, http://www.bewareof876.com, which provides an informational video, directions on how to report a scam and simple tips, such as:
Asking seniors if they've received suspicious calls
Encouraging seniors to beware of calls from the 876 area code and other international numbers
Adding caller ID to an elderly relative's phone lines which will allow for the call-intercept feature that will screen calls and offer the option to reject suspicious international calls
The Beware: Scams from Area Code 876 campaign has received support from law enforcement groups throughout northern New England, including the New Hampshire Sheriff's Association.
"The New Hampshire Sheriff's Association, representing all 10 sheriffs in the state of New Hampshire, is unanimously in support of FairPoint's efforts to get the word out about the Jamaican Lottery Scam," said Belknap County Sheriff Craig H. Wiggin. "This scam and others like it, tend to focus on the elderly and the most vulnerable among us. It is important to educate the public about these crimes, which are often international in scope. We urge those with elderly friends and family members to make sure they are aware of the many telephone and internet scams that we in law enforcement are seeing regularly and contact their local authorities with questions or concerns."
FairPoint, the New Hampshire Consumer Protection Bureau, AARP New Hampshire and the New Hampshire Sheriff's Association have a simple message: "Beware of calls from 876."
About FairPoint Communications, Inc.
FairPoint Communications, Inc. is a leading communications provider of broadband Internet access, local and long-distance phone, television and other high-capacity data services to customers in communities across 18 states. Through its fast, reliable fiber network, FairPoint delivers high-quality data and voice networking communications solutions to residential, business and wholesale customers. FairPoint delivers VantagePointSM services through its resilient IP-based network in northern New England. This state-of-the-art fiber network provides carrier Ethernet connections to support the surging bandwidth and performance requirements for cloud-based applications like network storage, disaster recovery, distance learning, medical imaging, video conferencing and CAD/CAM along with traditional voice, VoIP, video and Internet access solutions. Additional information about FairPoint products and services is available at http://www.FairPoint.com. You can also connect with FairPoint on Twitter (http://www.twitter.com/myfairpoint) and Facebook (http://www.facebook.com/myfairpoint).