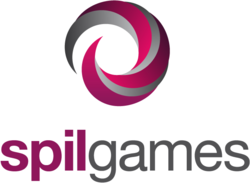 As Digital Chocolate's partner, we're committed to ensuring that our customized offering realizes a solid return on investment from their games.
Hilversum, Netherlands (PRWEB) July 26, 2012
Spil Games, the global leader in online gaming, today announced that their partnership with leading cross-platform social game developer Digital Chocolate has driven significant results through their ongoing strategic distribution partnership. After just 2.5 months of access to Spil Games' 180 million monthly active users, Galaxy Life has received 60 million gameplays. The game continues to grow in popularity, and now sees almost 1 million gameplays every day.
"Distribution and user acquisition across all platforms, including social networks, has grown increasingly expensive. Even in two and a half months we have seen that Spil Games' social-gaming platforms are an especially effective way of reaching users," said Jason Loia, Digital Chocolate COO. "We try to reach our users on as many platforms as possible, and given that traffic from Spil Games' targeted audience already accounts for 37% of our daily active users, we are continuing to build a strong user-base for Galaxy Life and other Digital Chocolate titles."
Dedicated teams from Spil Games and Digital Chocolate work together to ensure that Galaxy Life is optimized for maximum exposure, revenue, and longevity across all Spil Games platforms. Spil Games took on the costs of executing the combined marketing promotions across properties, as well as other partnership efforts (such as the Spil Games API, which gives Digital Chocolate the ability to easily scale across multiple languages).Digital Chocolate has benefited from a boost in engaged users:

User-Base Growth – Galaxy Life's daily active users via Spil Games' network increased by 210% in the month of May. Over the past two and a half months, they saw an average of 185k daily active users, hitting points as high as 198k.
Global Reach– Spil Games supported in localizing Galaxy Life for a global audience, making it available in 11 different languages within a month after launch, and also offers customer support and community management in each language.
Retention – Spil Games' marketing efforts to drive quality traffic to Galaxy Life, resulting in solid retention and the same stickiness rate as on the world's largest social network.
"As Digital Chocolate's partner, we're committed to ensuring that our customized offering realizes a solid return on investment from their games. We think that the Galaxy Life results—even at beta-stage—speak for themselves," said Peter Driessen, Spil Games CEO. "We look forward to continuing the success we're seeing with Galaxy Life by collaborating on more titles with Digital Chocolate."
Galaxy Life—a free-to-play game that challenges users to compete with friends and strangers for intergalactic reign—is currently available across Spil Games' social-gaming platforms, with additional titles from Digital Chocolate to follow. Spil Games' social-gaming platforms are offered in 15 languages, including tailored channels for girls (http://www.girlsgogames.com), teens (http://www.agame.com), and families (http://www.gamesgames.com).
About Digital Chocolate
Digital Chocolate is a leader in social games across rapidly growing social networks and mobile platforms, and is best known for games including Galaxy Life, Millionaire City, Zombie Lane, Army Attack, Crazy Penguin, and Rollercoaster Rush. Digital Chocolate has operations in San Mateo, Helsinki, Barcelona, and Bangalore.
About Spil Games
Spil Games' mission is to unite the world in play through a localized global network of online social-gaming platforms tailored to girls, teens and families. These platforms, which include GirlsgoGames (for girls between 8-12) are localized in 15 languages, and entertain more than 180 million monthly active users from around the world each month. These platforms host popular casual and social games which encourage players to connect and challenge themselves and each other while sharing their creativity. Additionally, Spil Games is present on mobile devices through browser-based and native application versions of the company's targeted social-gaming platforms. For more information, please visit http://www.spilgames.com.