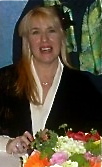 "I have studied meditation with Jonas Salk, am very familiar with Herbert Benson's "Relaxation Response, and I found Mantell's approach very effective, beneficial indeed." - Daniel Miller, M.D., President Emeritus: Strang Cancer Prevention Center
Chappaqua, New York (PRWEB) July 31, 2012
Medical professionals are sure to agree on two things these days:
1. The practice of medicine has changed dramatically since they began their careers.
2. Chronic stress has become a routine part of practicing medicine.
Dan Bradford of Relax Intuit™ LLC. observes, "Medical institutions face an unprecedented incidence of stress-related illness among practitioners, substance abuse, depression, irritability, and if unchecked, burnout. Wise administrators know that the profitability and effectiveness of every organization is dependent upon the physical and emotional health of its staff. That's where Susie Mantell becomes an invaluable resource," continues Bradford.

Stress Relief for Practitioners: Weathering The Perfect Storm -
In the wake of pervasive cutbacks amid economic uncertainty, insurance challenges, long days and the expectation of 24/7 accessibility converge into "the perfect storm," generating stress and fatigue levels that may compromise doctors' and nurses' safety, job satisfaction, and performance. Offering cognitive, experiential and multisensory mind-body techniques, Susie Mantell has facilitated thousands of physicians, nurses and other caregivers in relieving Caregiver Stress, a phenomenon only truly understood by those who have lived it. Mantell has -- and does. Described as, "the calm within the storm," her work has been featured on NBC, ABC, CBS TV, in The Los Angeles Times Health Section, Fortune 500 companies, The Sjogrens Syndrome Foundation, The International Myeloma Foundation, Weight Watchers, The Susan G. Komen Breast Cancer Foundation, leading magazines and top spas.
How Are Susie Mantell's Seminars for Health Professionals Unique? -
Mantell creates customized seminars for medical practitioners, technicians, administrators and support staff, providing clients introducing a wide variety of techniques and strategies for mitigating harmful effects of stress and tension; while enhancing productivity and memory, energy and morale. White Plains Hospital's staff development administrator Sue Kenny said of Mantell's seminars, "The experience was wonderful. I've invited Susie back again and again to speak to our oncology and ER departments, as well as on Nurse Appreciation Day. I highly recommend Susie Mantell's work." President Emeritus of Strang Cancer Prevention Center, Daniel G. Miller, M.D. said, "I studied meditation with Jonas Salk, am very familiar with Herbert Benson's Relaxation Response, and I found Mantell's approach very effective. Indeed, one is carried along into the state of relaxation that is so beneficial." Canyon Ranch's Health & Healing Department's Executive Director, Demi Stathoplos echoes,"The stress relief program Susie Mantell created for our staff surely was a pleasure. One thing I heard repeatedly was how "real" she was in conveying the information. Susie made it accessible, fun, and really responded to the needs of the group."
First, Mantell's clients select from an abundant menu of topics and formats, adding others based upon their specific needs. Mantell then develops seminar components to address those. AETNA's Lori Baron explains, "Susie was instrumental in working with us to determine areas of stress our department was experiencing, and surveyed our group in advance, to really get a sense of the culture." Teresa Davis of The Arthritis Foundation adds, "It was evident that attendees at Susie Mantell's presentation in our Mind-Body Symposium found it both informative and enjoyable. I look forward to working with her again soon."
Available for Presentations in Westchester County, NY– CT & New York City -
Beginning in August 2012, hospitals, medical practices, pharmaceutical companies and health-related businesses in Westchester, Connecticut and New York City may contact Relax Intuit™LLC, to arrange for Susie Mantell's customized stress management seminars. Describing Mantell's award-winning relaxation CD, John D. Loeser M.D., of The American Pain Society and professor of neurosurgery and anesthesiology said, "A superb relaxation narration, well-made to facilitate any comprehensive pain program. Brigham & Women's' Mary Louise Corradino agrees, "She's are the greatest! We keep copies of Susie Mantell's CD on the oncology, burn and transplant units, and in our patient library."
____________________
About Relax Intuit™ LLC
Based in Westchester County, NY, Relax Intuit™LLC is a highly ethical provider of nationally acclaimed stress relief expert Susie Mantell's stress management seminars for medical professionals and corporations, as well as her award-winning guided meditation audiobook, "Your Present: A Half-Hour of Peace."(CD) Mantell also provides individual phone consultations by appointment. Relaxintuit.com and Susie Mantell's work are intended as an adjunct to, never a substitute for, professional health care. Visitors and clients should always consult their own licensed medical and mental health professionals regarding any practice or suggestion that might in any way affect an individual's health or safety. Twitter @relaxintuit