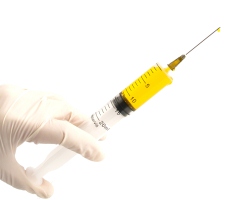 Advances in medical science and in the pharmaceutical industry often inadvertently create new opportunities for abuse by athletes.
(PRWEB UK) 27 July 2012
Each Olympic season, there is a race behind the scenes as organizers try to ensure that they are sufficiently equipped to test for such transgressions.
A recent fact sheet, released this July 2012 by the International Olympic Committee, indicates that athletes will undergo the most intense screening in Olympic history with 5,000 tests planned for all medalists and approximately 50% of all athletes during the Olympics. This is a marked increase from the 4,770 tests performed at the 2008 Beijing Olympics, which resulted in 25 positive tests.
The list of substances banned at the Olympics, determined by the World Anti-Doping Agency (WADA), includes anabolic agents, peptide hormones, growth hormones, hormone modulators, stimulants, diuretics and masking agents, narcotics, cannabinoids and Beta-2 agonists.
Also banned are techniques involving enhanced oxygen transfer, chemical and physical manipulation and gene doping.
Dr. Sally Chege, Healthcare Neurology Analyst for GlobalData, said: "These lists are extensive, but advances in medical science and in the pharmaceutical industry often inadvertently create new opportunities for abuse by athletes.
"Although not a requirement, there is an existing need and perhaps a warranted ethical obligation for cooperation from pharmaceutical companies to assist regulatory bodies in their anti-doping test efforts."
This week, just a few days prior to the opening of the 2012 Summer Olympics in London, the International Federation of Pharmaceutical Manufacturers and Associations (IFPMA), the global Biotechnology Industry Organization (BIO) and WADA announced the launch of the 2 FIELDS 1 GOAL: Protecting the Integrity of Science and Sport campaign, aimed towards the fight against doping in sports.
This campaign also coincides with the release of the Points to Consider: Identification of Compounds with Potential for Doping Abuse and Sharing of Information with WADA booklet. This booklet provides biotechnology and pharmaceutical companies with guidelines to help identify compounds with sports-related doping potential before they come to market, allowing anti-doping scientists to proactively develop tests for these compounds.
The response from the pharmaceutical industry in the anti-doping effort has been largely positive. Otsuka, the Japanese pharmaceutical company, announced its support for the Sports Pharmacist project, launched in April 2009, as part of efforts to eliminate doping in sports. The Sports Pharmacist project enlists pharmacists to utilize their expertise in curbing athlete doping.
Currently, pharmaceutical companies such as Roche, Amgen and GlaxoSmithKline (GSK) also routinely share information about drugs in their pipelines that could potentially be abused by athletes.
Furthermore, as part of the 2012 Olympics, the UK-based GlaxoSmithKline, in partnership with King's College London, will provide facilities and equipment to operate a WADA-accredited testing laboratory.
This is the first time a pharmaceutical company will be involved in the provision of Olympic laboratory services. Additionally, GSK is an official sponsor of the London Olympics and will be launching an anti-doping advertising effort featuring British athletes during these Olympics games.
"With millions of viewers tuning in for this year's Olympics, this is an opportunity for the pharmaceutical company to enhance its public image in an era where 'Big Pharma' isn't always viewed in a positive light," said GlobalData's Dr.Chege.
GSK's stance on corporate responsibility consists of fostering community-building partnerships, as well as establishing a culture of transparency in their work ethic. Their participation in the 2012 Olympics bridges both these goals, and may even usher in an era of corporate-sponsored civic sense amongst the leading companies around the world.
-ABOUT GLOBALDATA-
GlobalData is a leading global business intelligence provider offering advanced analytics to help clients make better, more informed decisions every day. Our research and analysis is based on the expert knowledge of over 700 qualified business analysts and 25,000 interviews conducted with industry insiders every year, enabling us to offer the most relevant, reliable and actionable strategic business intelligence available for a wide range of industries.